Twitter introduces a new anti-abuse feature called 'Safety Mode' to reduce the large number of hateful and inappropriate messages that are circulating in the social network.
At the moment, Twitter Safety Mode is in the testing phase for a limited number of people on iOS, Android and the desktop version.
Safety Mode is capable of temporarily blocking accounts for a period of 7 days for using harmful languages, such as insults or hateful messages, as well as for sending repetitive messages or unwanted mentions and responses.
When the feature is enabled in your Settings, Twitter assesses the likelihood of a negative interaction by considering both the content of the tweet and the relationship between the author of the tweet and the respondent.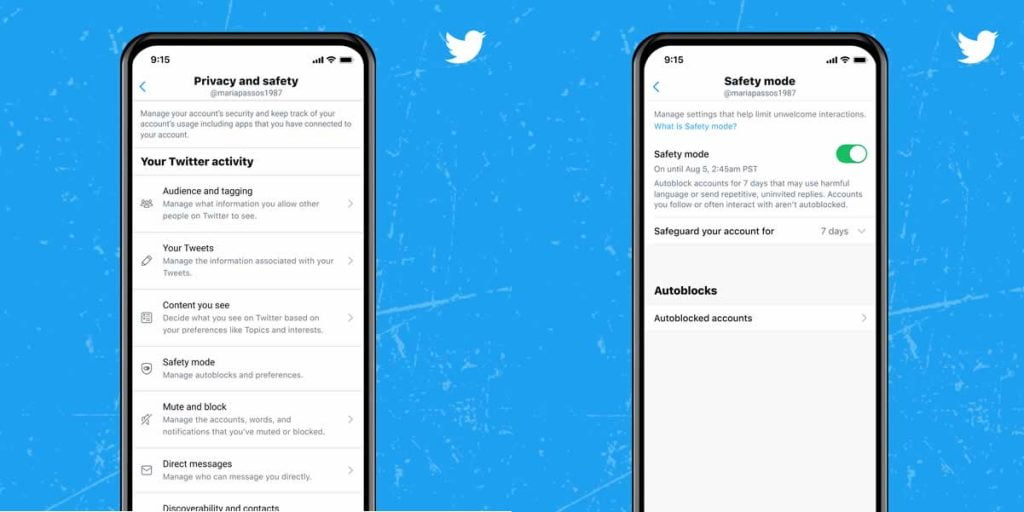 It must be taken into account that the system will bypass the users with whom we usually communicate and the accounts that we follow. In this case, it follows the same guideline as the anti-troll measure that it implemented in July.
"Authors of Tweets found by our technology to be harmful or uninvited will be auto blocked, meaning they'll temporarily be unable to follow your account, see your Tweets, or send you Direct Messages." — the platform explains.
Safety Mode aims to make the conversation environment on Twitter more fluid and pleasant comes to avoid unnecessary discussions that sometimes occur on the social network.