YouTube has started to activate an additional new feature on Android — Smart Downloads. The new feature will allow those users who have a premium subscription to save mobile data.
The feature makes it possible for YouTube to download videos to watch them offline only when the smartphone is connected to a WiFi network, so it can be useful for those users who have a limited data plan. The application will download 20 videos automatically every week.
The function, however, does not allow you to choose the videos manually, but it is the app that selects and downloads them automatically, as 9to5Google has been able to verify. YouTube will be able to detect content that may be interesting based on the user's playback history. This offline content will appear in your library tab in the Downloads section for easy access.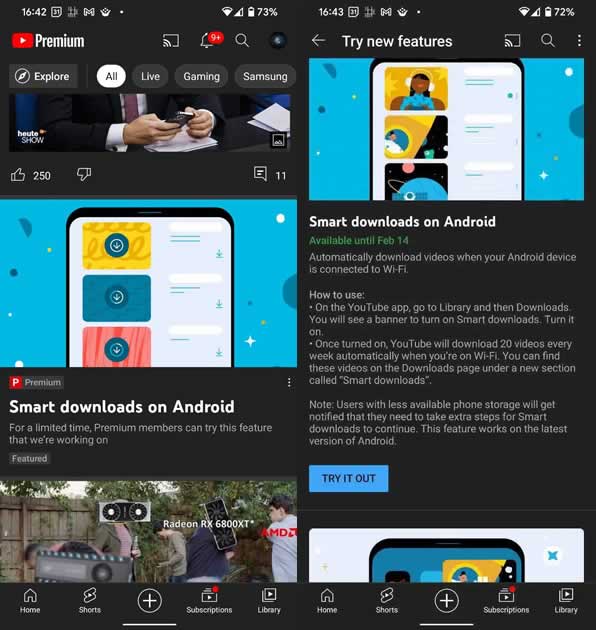 In order to test Smart Downloads, you must have a YouTube Premium subscription and go to your Profile > Settings > Try new features.