Apple has announced Lockdown Mode, an extreme defense against targeted cyberattacks designed to protect politicians, activists and other public figures from targeted harassment via Apple devices.
The new Lockdown Mode will be available for testing in the betas of iOS 16, iPadOS 16, and macOS Ventura, and it "is the first major capability of its kind designed to offer an extreme, optional protection for the very small number of users who face grave, targeted threats to their digital security." — explains Apple in an announcement.
The protection should explicitly extend against Trojans from the NSO Group and similar companies that sell their malware to government agencies. In the past, the NSO Group's Pegasus state Trojan, which was used on a large scale against human rights activists, journalists and government officials, made the headlines.
When enabled, Lockdown Mode will activate the following protections:
Your device will block the ability to view attachments in the Messages app, except for images. Some features, such as link previews, will be disabled.
Web technologies such as JavaScript JIT compilers will be disabled while browsing unless the user adds a trusted site to the exclusion list.
Incoming invitations and requests for some Apple services, including FaceTime calls, will also be blocked if the user has not sent a request to the initiator of the conversation or has not previously called it.
When locked, iPhone cannot be connected to a computer via a wired connection, and the use of accessories will also be restricted.
The device will not be able to install configuration profiles and will not be able to enroll itself in mobile device management (MDM).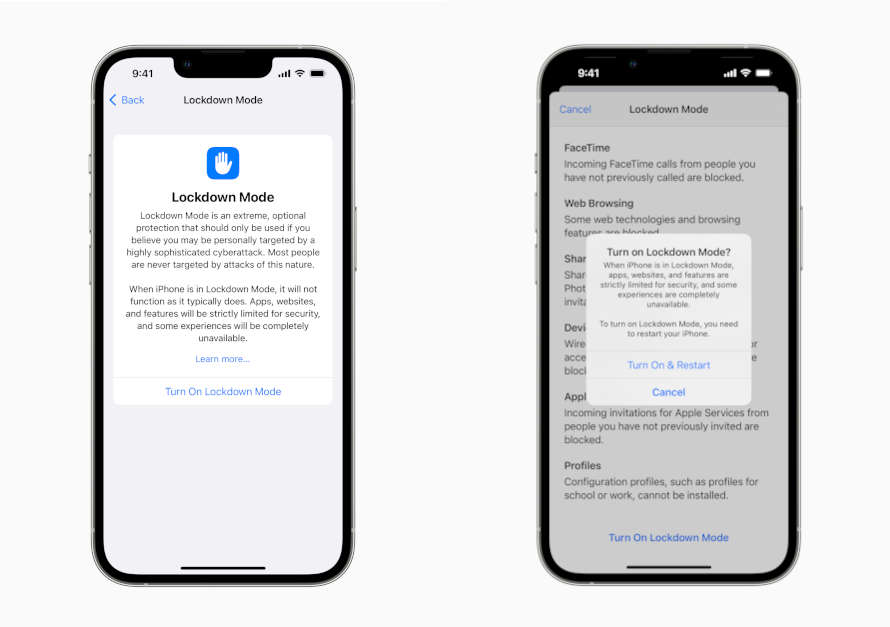 In addition, as part of the Security Bounty program, Apple is offering a reward of up to $2 million to security researchers who manage to bypass lockdown mode, provided they help to close the security gap.