Apple announced the latest evolution of its family of processors for Mac — the M1 Ultra.
Apple advertises that the processor created by the so-called Ultra Fusion achieves the performance of a Core i9-12900K and a Geforce RTX 3090 but requires a total of 300 watts less.
To "make" an M1 Ultra, the company decided to make two M1 Max processors work at the same time. The M1 Max and its die-to-die interconnect are produced by TSMCs using the N5 process (5 nm EUV), which requires special 2.5D packaging to link both chips.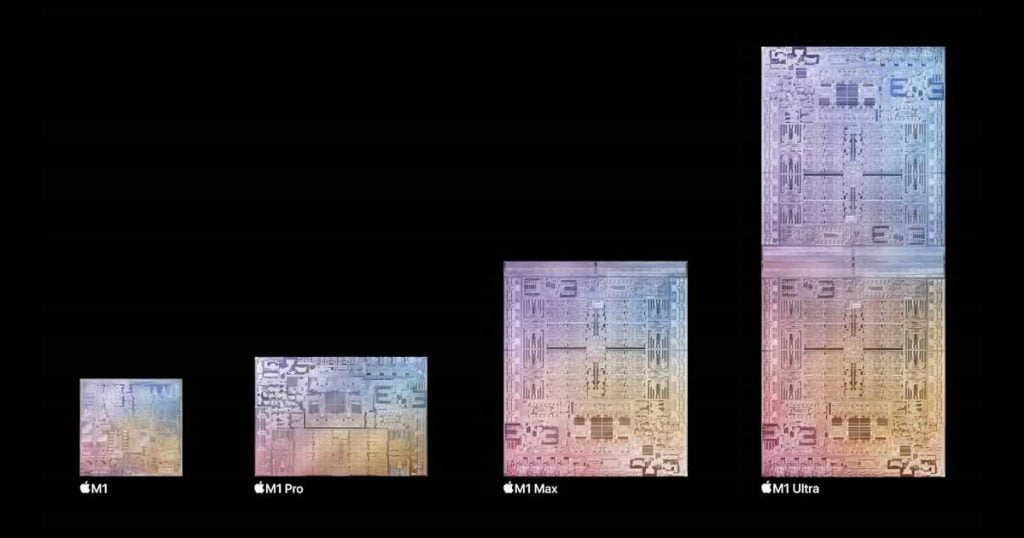 According to Apple, a silicon interposer is used, whereby TSMC offers two conceivable options with CoWoS-L (Chip on Wafer on Substrate including Local Silicon Interconnect) and InFO-L (Integrated Fan-Out including LSI).
With a data rate of 2.5 TB/s between the two M1 Max dies, the M1 Ultra is said to be more than four times faster than other solutions. Also, the M1 Ultra is the first graphics processor that consists of two dies – but is addressed by the software like a monolithic chip.
The M1 Ultra features 16 high-performance cores, 4 high-efficiency cores, 64-core integrated graphics, and the ability to operate with up to 128GB of unified RAM. Apple claims that the M1 Ultra offers 90% more multithreading performance than the most powerful 16-core PC chip on the market. By having a unified memory architecture, the bandwidth has been increased up to 800 GB/s.
According to Apple, the M1 Ultra is 90 percent faster at around 60 watts than a Core i9-12900K with DDR5 with the same power loss, or in other words — it achieves the same performance with 100 watts less.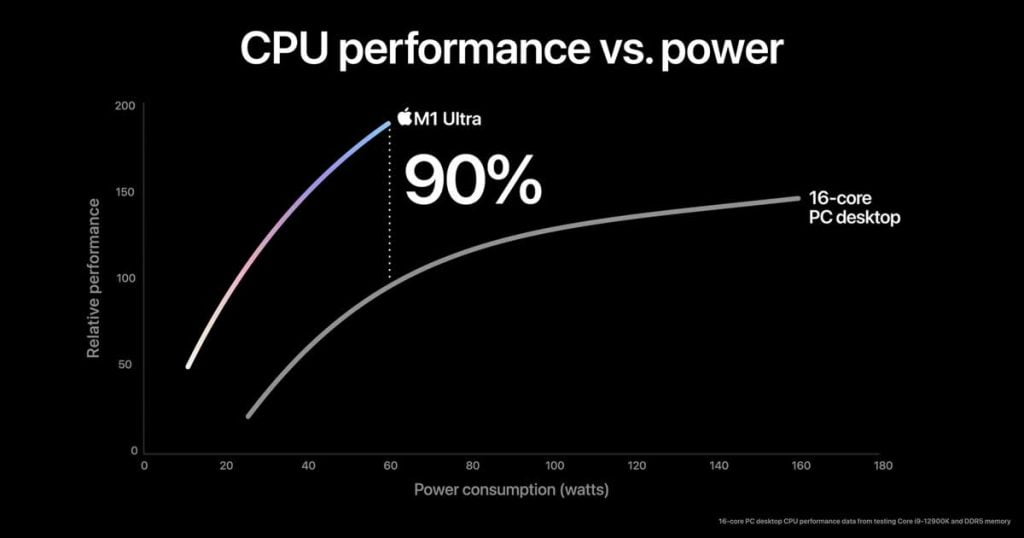 The integrated graphics of the M1 Ultra, on the other hand, should be as fast as a Geforce RTX 3090 but 200 watts more economical.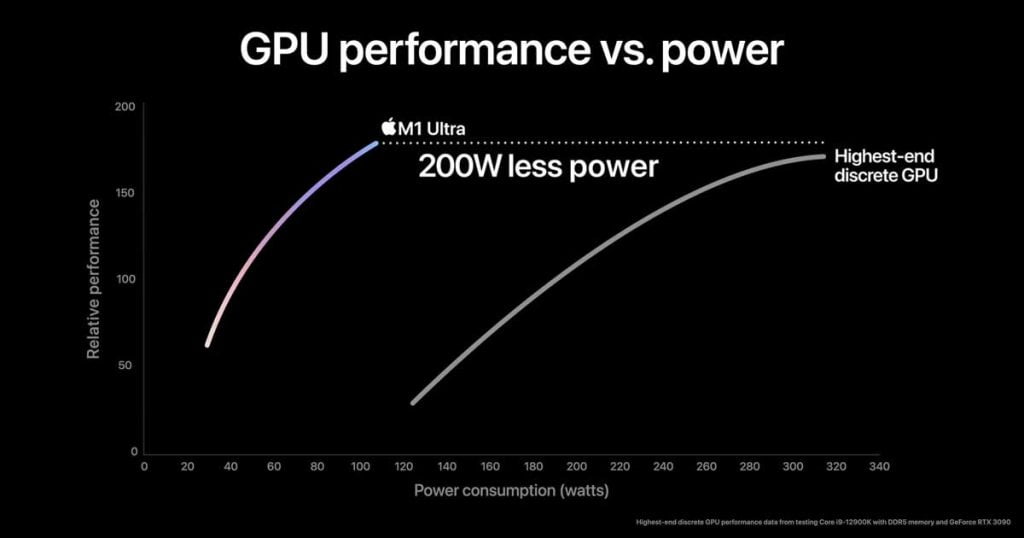 The M1 Ultra is the heart of the new Mac Studio, a computer for professionals that was presented at this event along with the new processor. Mac Studio is a Mac in a housing that is significantly taller than the Mac mini, which the editors will deal with separately.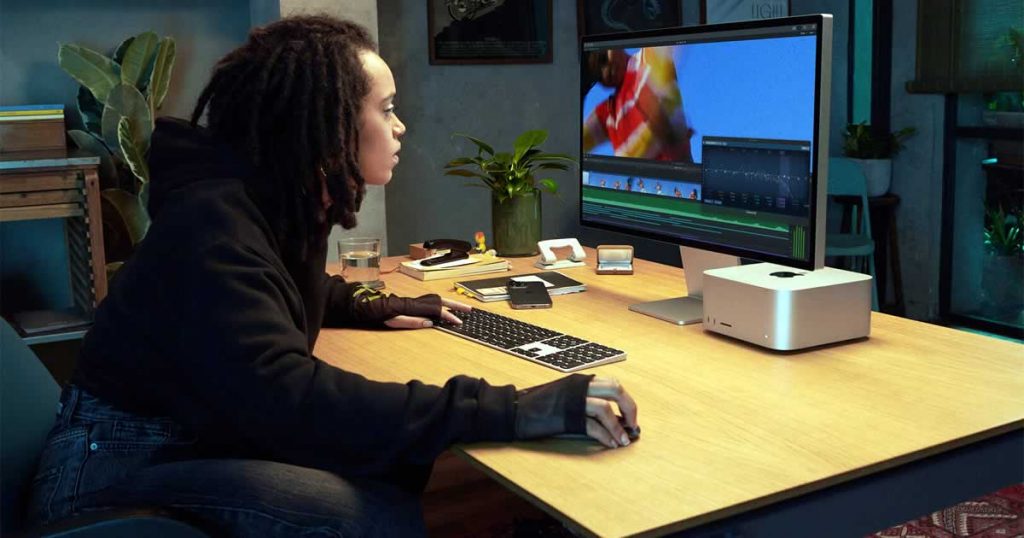 The M1 Ultra in the new Mac Studio should therefore achieve the performance and efficiency advertised by Apple, with the system including a fully expanded SoC and 64 GB of unified memory costing at least $3999.