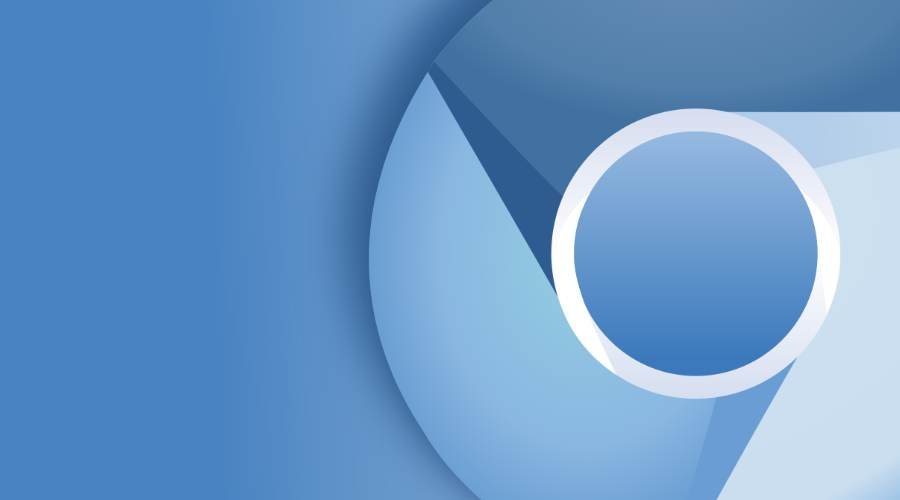 Why we don't even bother to try web browsers other than Google Chrome and Mozilla Firefox. Although the popular one, Google Chrome itself a chromium based browser — an open source project and the browser source code released and maintained by the Chromium Project started by Google.
While choosing a web browser, most of us stuck with Google Chrome or Mozilla Firefox. This isn't our fault, because most people heard only these two names under browser category. And we almost forget that these popular browsers are built on an open source project. Firefox under Mozilla Mozilla open source project and Google Chrome under Chrominum.
Unlike Mozilla, I think Chromium based browsers are most evolved ones and come in different flavors. Because of the same reason, Chrome became No.1 web browser — apart from its brand name "Google". On contrary, Google Chrome's infamous excessive RAM consuming behavior is a major problem. Since Chrome is built on an open source project, anyone with Chromium Project source code can build a new browser like Google Chrome or a better one.
In this article, we are going to introduce five such Chromium based browsers with extra features and way much better than Google Chrome. If you think Google Chrome is invading your privacy and using a lot of RAM, then try any one of these Chromium based browsers.
5 Best Chromium Based Browsers
1. Vivaldi:
Vivaldi is a freeware, cross-platform web browser based on Chromium developed by Vivaldi Technologies. Vivaldi is the newest big player in the browser market with the stable version released in April 2016.
Vivaldi has a minimalistic user interface with basic icons and fonts, and a color scheme that changes based on the background and design of the web page being visited. The browser also allows users to customize the appearance of UI elements such as background color, overall theme, address bar and tab positioning, and start pages. And browser also supports Google Chrome browser extensions. And it is currently available for Windows, Mac and Linux.
Other features includes — mouse and rocker gestures, tab stacking, tiling, cycling, hibernating and preview options, page actions including CSS debugger, content blocker, color filters, Side Panel to view bookmarks, notes, downloads and web pages, custom keyboard shortcuts and quick commands, save and load all tabs in a custom session, reading view mode and lots more.
2. Epic Privacy Browser:
Epic is a privacy-centric Chromium-based anonymous web browser developed by Hidden Reflex. It is the first web browser from India.
The browser is powered with several pre-installed widgets such as social networking, chat clients and email facilities integrated into the browser. Epic is currently available for Windows and Mac OS X, with support for other operating systems expected.
Epic's default configuration takes a proactive approach to ensuring that session data (such as cookies, history, and cache) are removed when the browser is exited. The browser also includes a proxy service that can be enabled at the user's discretion and is automatically enabled when using a search engine. With these features, you don't have to use any browser add-ons or VPN or change settings into the incognito mode to maintain your privacy.
Other features, such as preferring SSL connections and always sending a Do Not Track header, promote a heightened state of privacy in comparison to some other browsers. Also, supplementary services found in the Chromium browser that send data to external servers, such as address bar suggestion and installation tracking, are removed in Epic to reduce the scope of potential data leakage.
3. SlimBrowser:
SlimBrowser is a tabbed multiple-site Chromium based web browser from FlashPeak that uses the Microsoft Trident layout engine. Since V6.0, SlimBrowser has adopted a multi-process architecture to improve stability and eliminate performance restrictions associated with traditional single-process browsers.
It incorporates a large collection of features like built-in popup killer, skinned window frame, form filler, site group, quick-search, auto login, hidden sites, built-in commands and scripting, online translation, script error suppression, blacklist/whitelist filtering, and URL Alias.
4. Torch:
Torch — another Chromium based web browser and Internet suite developed by Torch Media. Torch is now compatible with all add-ons and extensions available in the Chrome store. It is available to Windows and Mac OS X platforms.
Features include — built-in BitTorrent client, media grabber, a free social music discovery service that organizes music videos available on YouTube in a user-friendly interface, ability to customize the look and feel of users' Facebook pages using pre-set themes and also have an embedded player to stream torrents downloaded before the download is completed.
5. Comodo Dragon:
Comodo Dragon is a freeware web browser based on Chromium and is produced by Comodo Group. Now only available for Windows.
Sporting a similar interface to Google Chrome, Dragon does not implement Chrome's user tracking and some other potentially privacy-compromising features and provides additional security measures, such as indicating the authenticity and relative strength of a website's SSL certificate.
Instead of Google Updater, Comodo Dragon features its own built-in updater. If Dragon is uninstalled, users are given the option of keeping Dragon's cache and cookie files or deleting them.
So what do you think? Sometimes not choosing the best one could save a lot, so, instead of choosing Google Chrome, try any of these Chromium based web browsers — similar Chrome experience but a way more secure and private than Chrome.
Also, don't forget to suggest other Chromium based browsers that could be a part of this list.