There was a time when creating YouTube videos were considered as a hobby. But with the advancement of time, now many people know how to do it. Every day millions of videos are being uploaded, watched and shared across hundreds of video platforms. With the increase in growth, many companies prefer promoting their brand through product demonstration videos. Well, only creating videos is not sufficient, as it needs to be up to the mark to have an impact on audiences.
Product Demonstration videos help companies attract audiences who end up becoming their potential customers. To shoot a product demonstration video, a platform with PowerPoint screen recording feature can be a good choice. 
A Small Description of How Product Demo Videos Help Companies?
Well, videos are known to be the first content type to be used by marketers to sell services and products. Clients have also become exceptionally skeptical, and if they do not find a company's service or product efficient enough, they will never opt for it. In this aspect, product demonstration videos can convince customers. The live demonstration of the product will help companies to get more leads for their business. With that, customers not only view the product but also purchase it. To ensure that your product demonstration videos attract more leads, ensure to use a versatile tool, like Wondershare DemoCreator screen recorder.
About DemoCreator screen recorder
DemoCreator screen recorder is offering companies and aspirants to record the screen and share across various platforms accordingly. It is an excellent application with different editing tools and easy to use features. Most importantly, the software is available for free and is user-friendly. There is no need for expert guidance to use the application. It has exclusive features that enhance the quality of the video, helping companies to get more conversion rate.
Well, reading after this, if you are interested to know more about the software, here are some features and the process to use DemoCreator screen recorder.
Recording
This application lets you record the screen of your system by specifying the parameters like region of your screen, frame rate, short cut, etc. Most crucially, the process of recording videos is extremely easy. Not only that, it also allows you to shoot through a webcam. Along with that, you can record audio with a microphone. Here is a brief explanation of the process to use such a brilliant tool.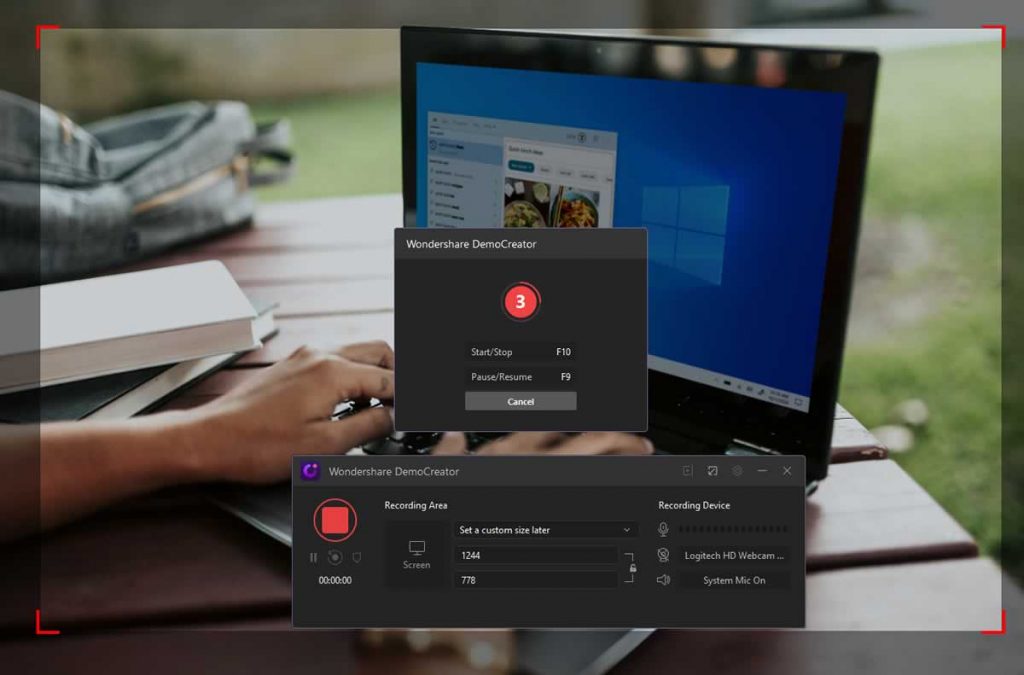 Importing and Editing

This multifunctional software allows importing a file from 50 kinds of most common video, audio and photo formats like AVI, DV, FLV, MKV, MP4, AIF, AIFF, FLAC, APE, AU, JPG, BMP, PNG, JPE etc. As a result, you have the freedom to edit a video or an audio file according to your wish.
Voiceover effect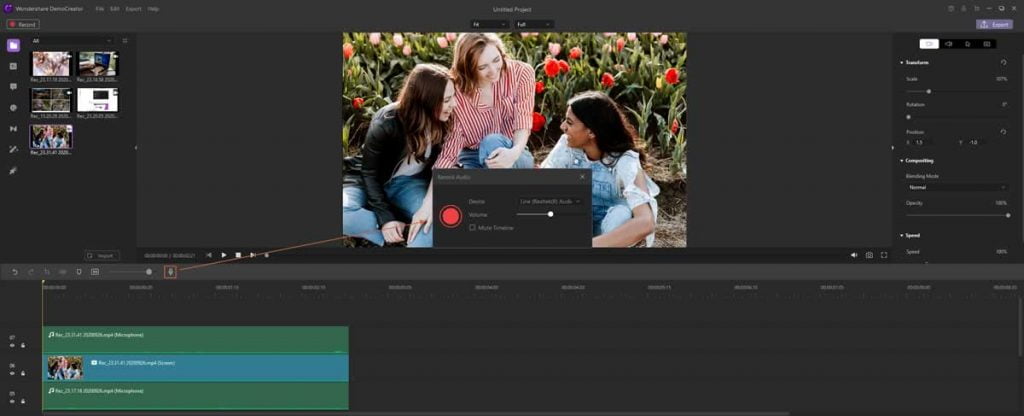 It is also possible for users to add a voiceover effect. That helps in adding additional content to the videos. You can also combine multiple recording videos with the help of this software.
How to Start Recording with DemoCreator screen recorder?
With DemoCreator screen Recorder, recording along with playing a presentation can be done simultaneously. Well, the steps to be followed to record a video are:
1. Downloading and Installation Process
First of all, you need to go to the website of Wondershare DemoCreator and start the downloading process. By clicking on the "Free Download" button, you can effortlessly download the software. After that, double click on the ".exe file" and start the installation process. You will come across an instruction list, following which will guide you complete the process.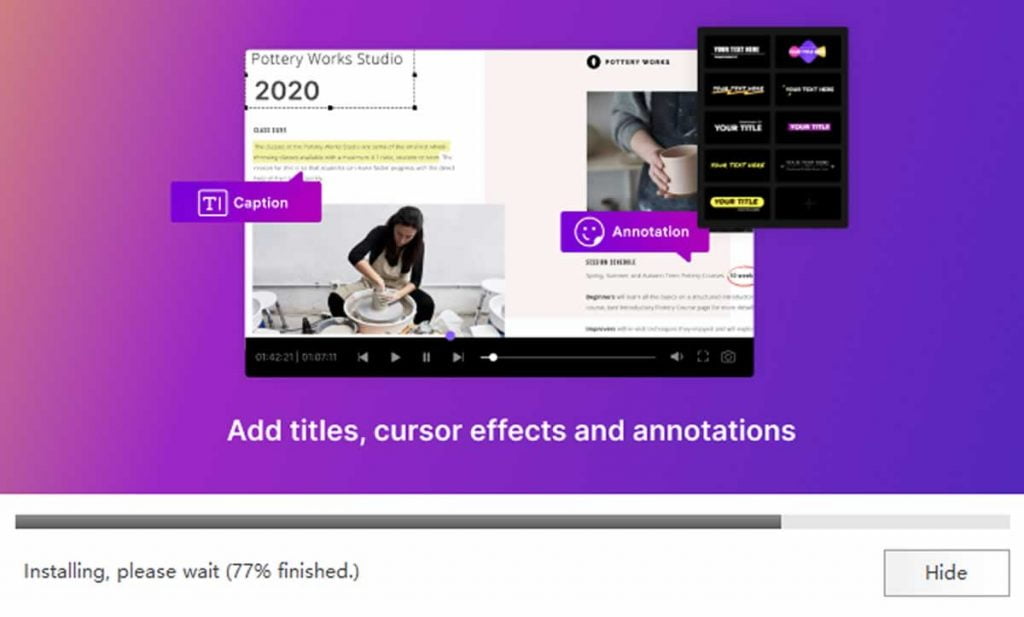 2. Set the Recording and Audio Parameters
After finishing the installation process, we need to launch the software. Now double click on the application, by selecting the icon, and DemoCreator will open. With that, you will come across two options, Video Editor and Capture. Here you can set your webcam, screen, and microphone properly. Only then you can start capturing the video.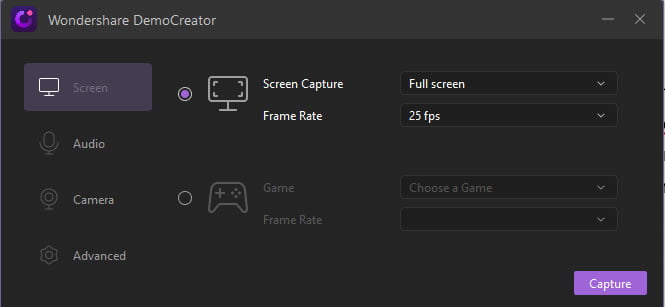 3. Start Recording a Video
Click on the capture button and set the recording aspects, such as audio setting, size of recording region, webcam, and start the process. Customize the recording setting according to your need, such as the frame rate, recording region, etc. Soon after completing the process, select on "F10" or "Start Capturing", and with the countdown of 3, the process starts.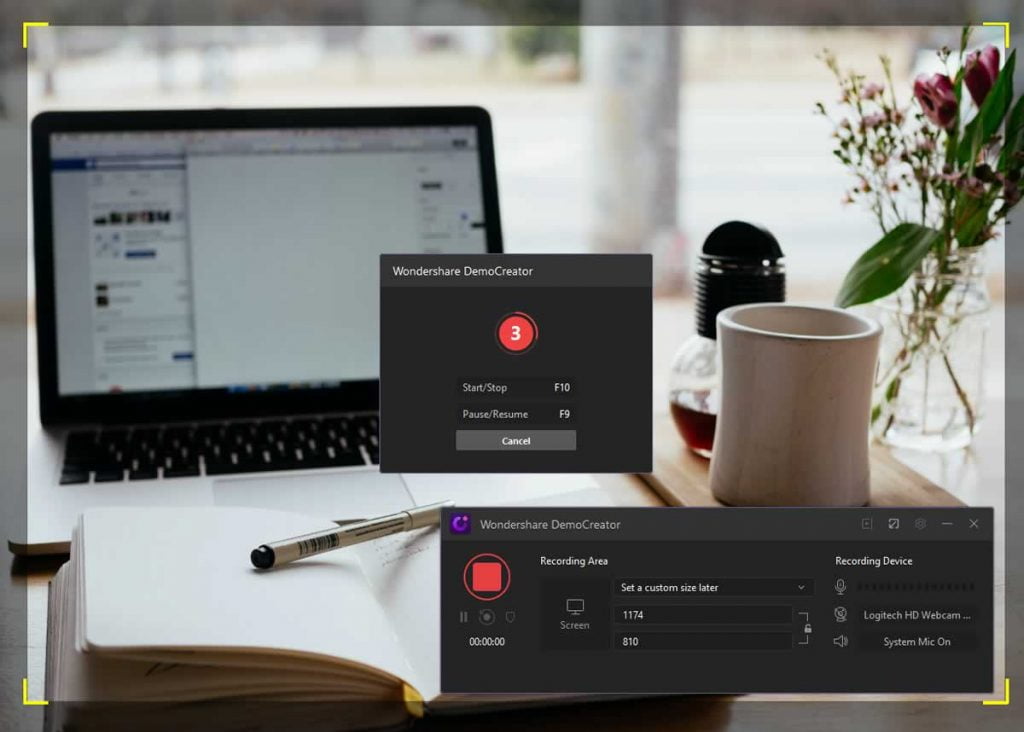 4. Editing Videos
Once you have recorded the video, now it's time to edit it. Make sure that you edit your video in such a way that it uplifts the video quality. Here you can add a media file, resize videos, cut unwanted clips, add markers, crop video clips, audio editing, trim videos, and many other things. Do not forget to add such effects as they are essential if you wish to get more audience onboard.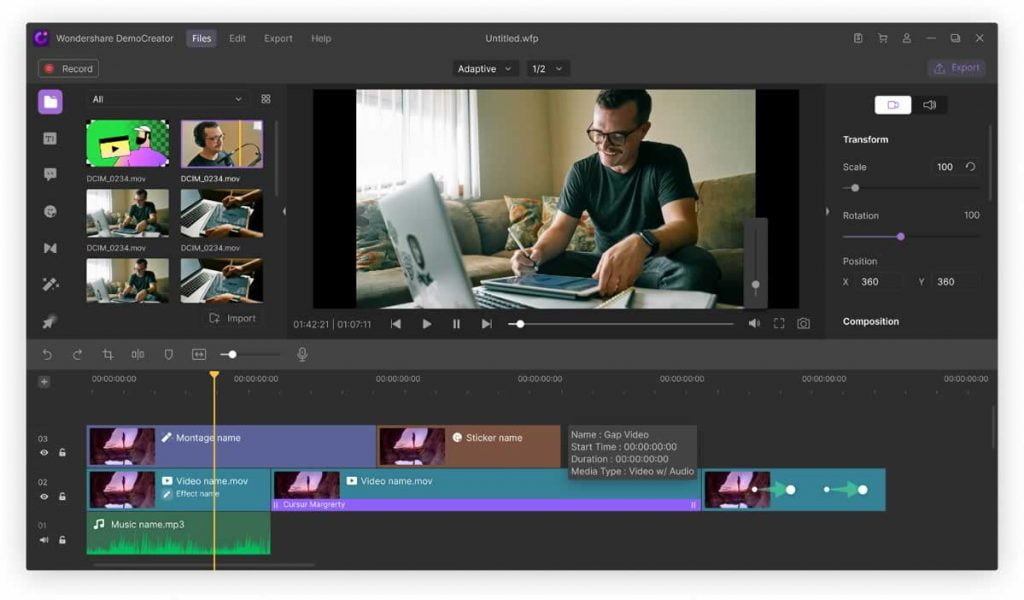 Choose the DemoCreator screen recorder!
To ensure that your company is earning leads, it's essential to opt for product demonstration videos. To record such videos, innovative and powerful software like Wondershare DemoCreator would be the best choice. It is an excellent tool for editing videos, recording audio, and videos.