In 2022, Google wants to build its Android and device ecosystem into a truly comprehensive experience and enable better communication and interoperability of the individual devices with each other, as the manufacturer announces in its blog.
The solutions that Google has presented at CES 2022 aimed at improving the interaction between different devices, whether based on Android, ChromeOS or other systems. However, it looks like all to get closer to the integration that Apple already offers that make the Apple ecosystem unique.
Google wants the initial setup of headsets, wearables, or other accessories that pair with the mobile to be faster and easier than ever. The first novelty will arrive in the coming weeks to Chromebooks. It is about Fast Pair, the technology that speeds up the pairing of Bluetooth devices compatible with Android. In a few weeks, it will begin to take its first steps in Chrome OS, which will detect when you turn on a headset compatible with this technology and will allow you to pair them automatically with a simple click.
The company wants Fast Pair to be used not only for audio connectivity, to pair wearables, headphones, speakers and cars, but also for televisions and smart home devices so that the user can instantly start using all the devices that are part of their life.
Google says, "In the future, with built-in support for Matter on Android, you'll be able to use Fast Pair to quickly connect new Matter-enabled smart home devices to your network, Google Home and other accompanying apps all in just a few taps."

With the new generation of Chromebooks, later this year it should be easy to set up the laptops with the help of an Android phone that has already been set up and thus get direct access to the Google login or settings such as WiFi passwords.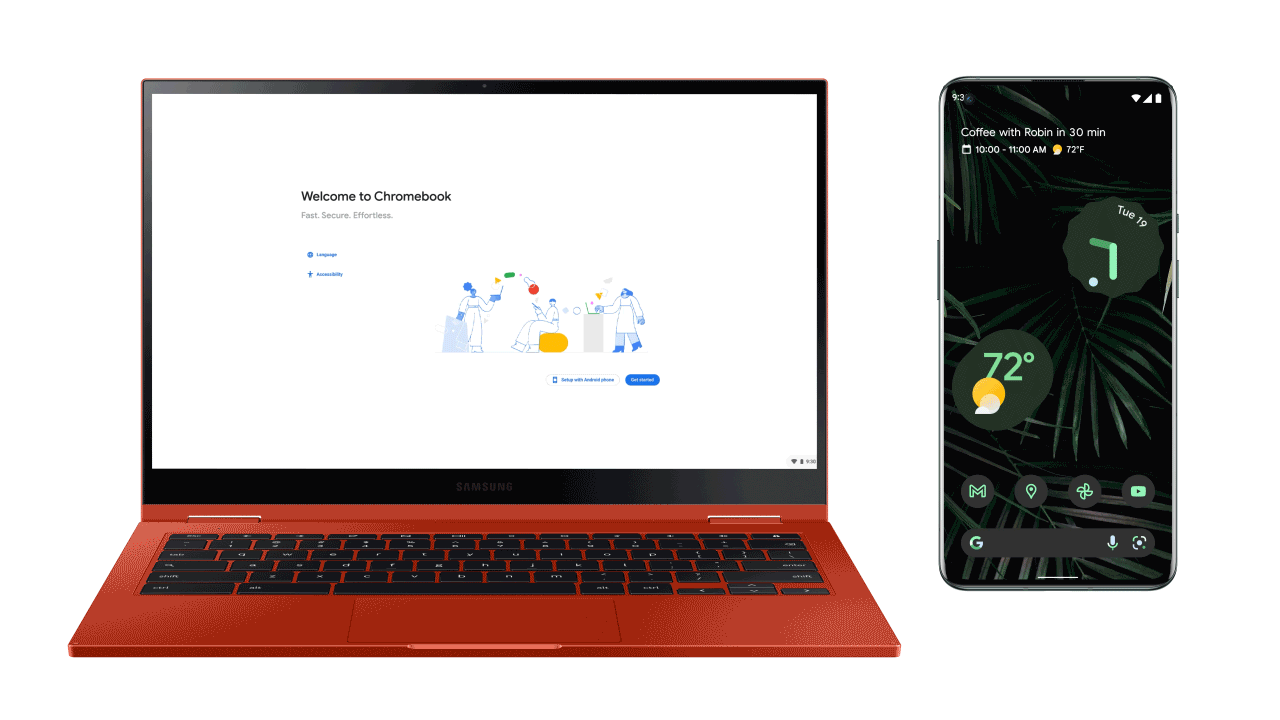 The Phone Hub on Chromebooks is also to be expanded. So it should be possible to access the phone's chat messages from the Chromebook even when it is not nearby. Likewise, the last photos and videos on the phone should be accessible from the Chromebook.

Google is also working on Fast Pair for Windows 11 so that on PCs where you have Android linked, you can quickly configure the Bluetooth accessories that you already have configured on your mobile. You can also synchronize text messages or share files with Nearby Share. These features will arrive first on select computers from Acer, HP, and Intel in a few months, and it is expected that they will reach more devices later.

Google has also announced news related to the possibility of unlocking devices with others, as can currently be done to unlock Chromebooks with Android phones. During this year, Google will also allow you to unlock your Chromebook or Android tablet with Wear OS watches that are nearby and are paired to your device.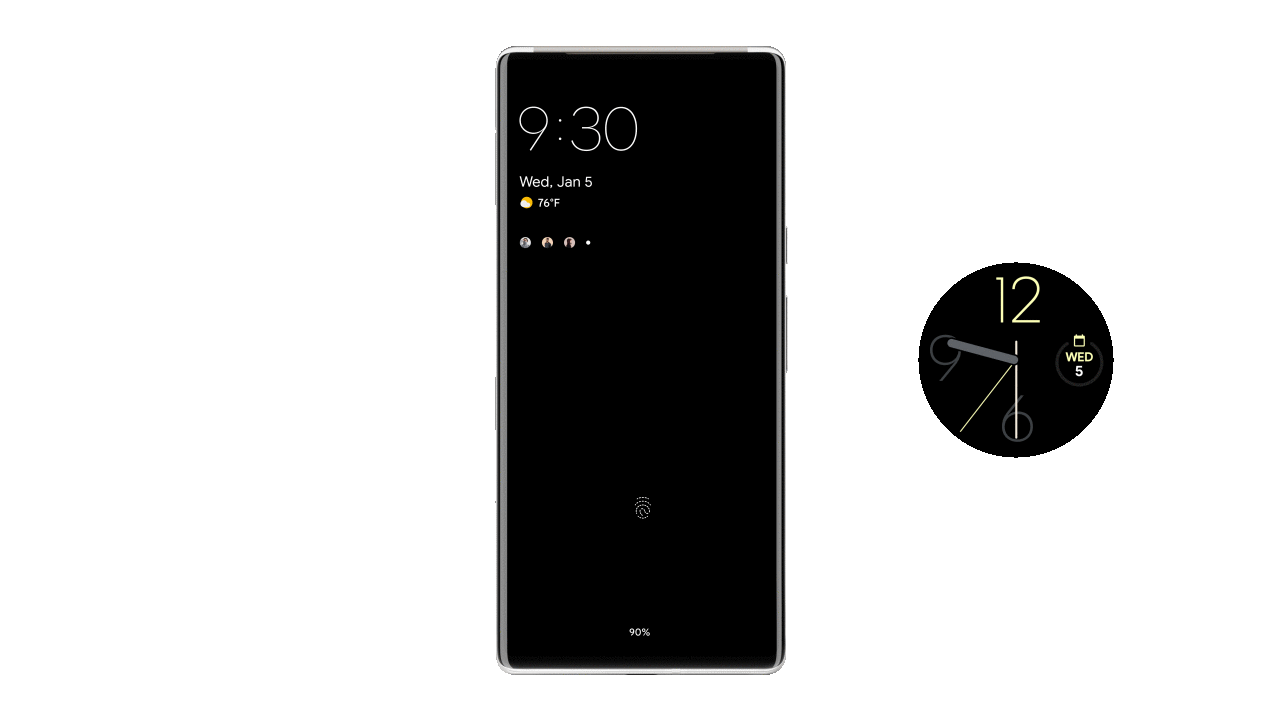 Sound management is another novelty that will be coming to Android. First, the headphones will be able to detect which device is playing sound to prioritize it.

Another of the functionalities that Google will bring to cars are remote actions, which allow you to use voice commands from home to turn on the heating or air conditioning of the car, close or open its doors and obtain information (for example, about battery charge) on all Assistant-compatible devices. A feature that will debut in Volvo cars but will be joined by other brands.