Microsoft has finally made Windows 11 official. After the cancellation of Windows 10X, Microsoft has presented what will be the future new update that will leave behind an era marked by Windows 10.
A few weeks ago, an ISO for developers was already leaked, in which we could see a preliminary and not finished vision of Windows 11. In the leaked version, we could witness a revamped interface with new icons, a new Start menu and the inclusion of widgets such as on macOS.
In the official version, Microsoft has highlighted Windows 11 features, some that we were able to see a few weeks ago and others that were not in that ISO. For example, updates are now up to 40% smaller and support for Android apps.
Microsoft has given a new version number after six years of Windows 10, was to bring people closer together and — once again — to make them more productive. And fun shouldn't be neglected either.
Say hello to the new Windows 11 interface
As mentioned above, the new interface is the main attraction of Windows 11. It is also evident that they have been inspired by multiple details of the cancelled Windows 10X.
The most important modernization that we can see in this new operating system is the change in the Start menu. It goes from being on the left to the centre of the screen, and Microsoft completely shelves the 'Live Tiles', the tiles that housed those icons and opts for a simple list of apps. Now, the menu is much more reminiscent of macOS, with app icons organized in a joint list.
This menu has been optimized so that we can find what we need faster. Integrate the search bar at the top, and it will give us recommendations for actions and applications at the bottom. The search menu has also been redesigned so that we can find files, internet content, and so on.
You may have already noticed that the Windows 11 start menu relies on rounded corners, transparencies, and new animations. Well, you should know that these details will be extended to the entire operating system interface, thus achieving visual consistency.
In addition to getting rounded edges and a new design, they receive two extremely useful features — Snap Layouts and Snap Groups.
Snap Layouts allows you to configure the layout of the windows and their appearance with a simple button at the top of the windows, being able to choose some of the default options that Windows 11 offers.
Snap Groups, on the other hand, consist of groups of applications that are being used at the same time. Thus, we can return to a specific work environment based on these groupings so that we do not lose the 'thread' of what we are doing.
In addition, Windows 11 will remember absolutely everything we had done, leaving it exactly as it was before, even if we turn off the PC.
Windows 11 also boasts a Widgets panel with useful information. This one pulls out from the left and is, of course, fully customizable. In the first instance, we were able to see Calendar Widgets, recent photos, weather, traffic information, a list of tasks through Microsoft To-Do and even a search bar to make inquiries on the web — through Bing —. Fortunately, developers will be able to create their own proposals respecting the design guidelines.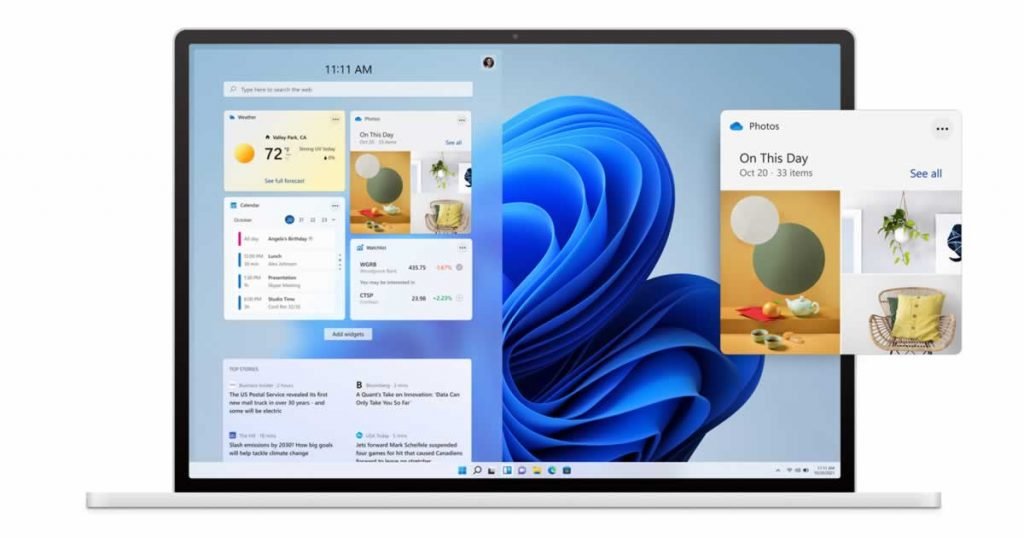 Microsoft has wanted to emphasize the security and fluidity of Windows 11. Microsoft ensures that the updates are up to 40% smaller, and also, these will not affect the performance of our PC since they will be installed in the background without bothering us when we are working or playing. In addition, Windows 11 is the "most secure Windows system to date," says Microsoft.
On the other hand, Microsoft has integrated several of its services directly into the system, such as Microsoft Teams and Xbox, which are now more deeply integrated into Windows 11. Automatic HDR will be added for all games, which we will see first on Xbox and a new technology dubbed Direct Storage API, which should allow our games to load faster.
Xbox GamePass will be integrated directly into Windows 11. Along with this integration, a new Microsoft store will arrive, redesigned to more closely resemble third-party stores, such as Apple's App Store.
Touch controls, system gestures and usability improvements are added to make using Windows 11 without a keyboard and mouse much more natural and easy.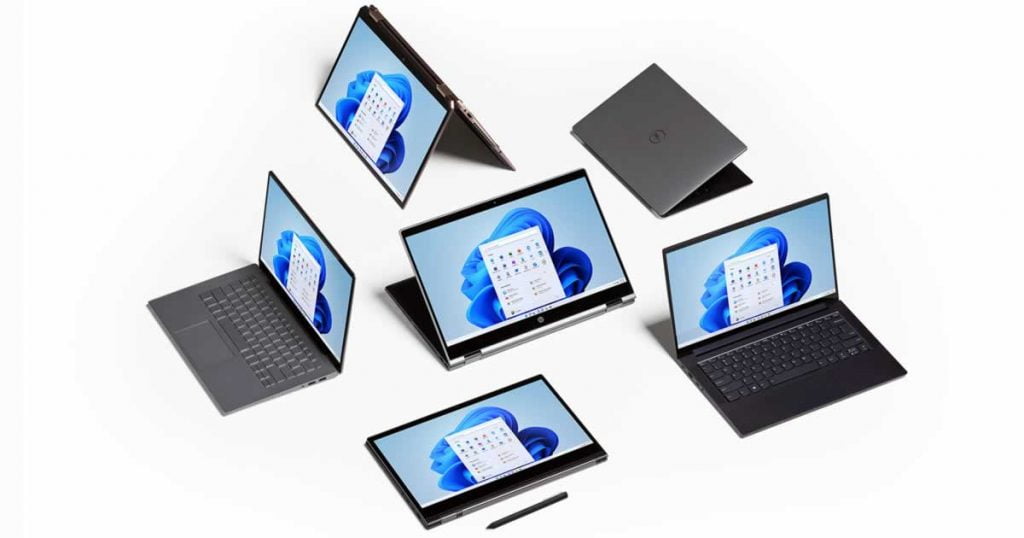 When will Windows 11 be available?
Unfortunately, Microsoft has not yet revealed the release date of Windows 11. It is expected, Windows 11 will officially arrive at the end of the year. The good news is that if you already have Windows 10, you won't need to open the wallet to upgrade to Windows 11 — the update will be free. Although, your system must meet certain technical requirements. With this tool, you can check if you are ready to enter the new Windows experience.