Google has officially presented its new Android smartphones, Pixel 6 and Pixel 6 Pro. With these two flagship smartphones, Google heralds the departure from Qualcomm and instead relies on its own chip, Tensor. An SoC that bets heavily on artificial intelligence — optimized in particular for AI-supported tasks.
The smartphones, on the other hand, have a completely new design, new cameras, larger batteries and Android 12.
Google Tensor
The biggest novelty of the Pixel 6 smartphones, without a doubt, is Tensor, the first SoC designed by Google. According to their data, the Tensor CPU is 80% faster than the previous generation chip, which will be reflected in the overall performance of the system. For its part, the GPU is up to 370% faster.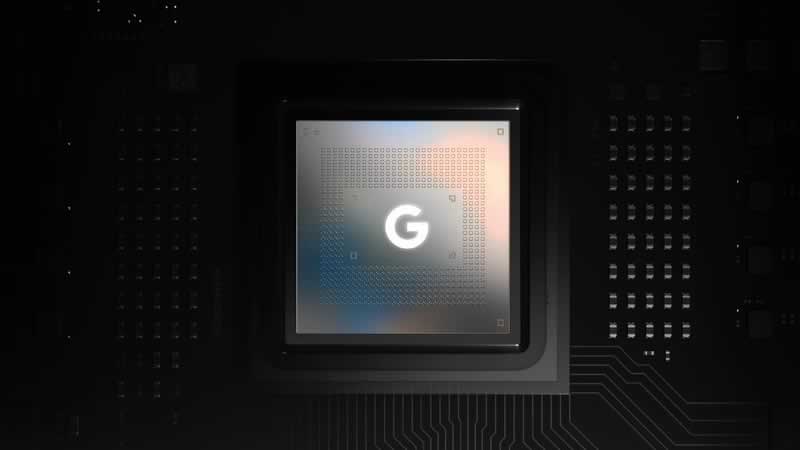 The CPU of this Google Tensor, by the way, has a slightly peculiar configuration. First of all, it has two high-performance Cortex-X1 cores, a strange figure considering that other processors like the Snapdragon 888 only have one of this type — probably not to spike power consumption or keep the heat generated by it at bay. Alongside these two cores are also two medium-performance Cortex-A76s. The strange thing is that these cores are inferior in several ways to the Cortex-A78.
In addition to standing out in terms of performance and consumption, Tensor also pays special attention to security. Tensor works in conjunction with Titan M2, a chip specifically designed to enhance security. Google has also committed to providing security-focused software updates for the next five years.
Google Pixel 6
The standard Google Pixel 6 is the smallest of the family. It mounts a 6.4-inch panel in Full HD + resolution, with a refresh rate of 90 Hz. The panel's LTPO technology allows an intelligent refresh rate, which adapts the hertz to what we do on our smartphone to save battery life.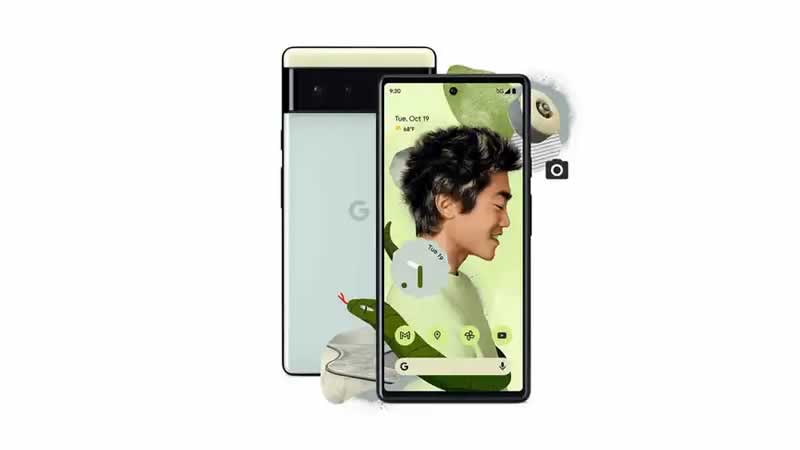 It is accompanied by 8 GB of RAM and 128 or 256 GB of internal storage. The 4,614 mAh battery has a 30W wired fast charge via USB-C (the charger is sold separately), and it also has wireless fast charging. In terms of resistance, it is IP68, and Gorilla Glass Victus certified.
Moving on to the photography field, the Pixel 6 has a dual-camera whose design will not go unnoticed since the module extends from side to side. It incorporates 50 MP sensors (main with f/1.85 aperture) and 12 MP (ultra wide-angle with f/2.2 aperture).
The company clarifies that, in the case of the first sensor, its dimensions were increased to capture more light. Up to 150% more, to be exact. Thanks to this, the Pixel 6's computational photography system will have more data to improve the level of detail of the images. Regarding the front camera, we find an 8-megapixel sensor with a field of view of 84 degrees.
Pixel 6 can record at 4K resolution and 60 frames per second, which in turn will be complemented by Auto-HDR. You can capture video in slow-motion at 240 fps and 1080p resolution.
On connectivity, support is offered for the already common 5G, Wi-Fi 6E and Bluetooth 5.2.
Google has managed to take advantage of the interior space to integrate a larger battery. Its capacity is 4,614 mAh, which, together with the optimization of the hardware and software provided by Tensor, promises an improved battery life.
Pixel 6 offers up to 3 colors in 3 combinations of tones — green with turquoise, coral with pink and black with gray. Its basic version will cost $599 in its 8 + 128 GB variant.
Google Pixel 6 Pro
Google Pixel 6 Pro mounts a gigantic 6.7-inch screen in QHD resolution with an OLED LTPO panel with a refresh rate of 120 Hz. Again, the front camera is embedded in the upper part, although in this case, the screen frames are much more used, and the edges are curved, reminiscent of the Samsung Galaxy Note.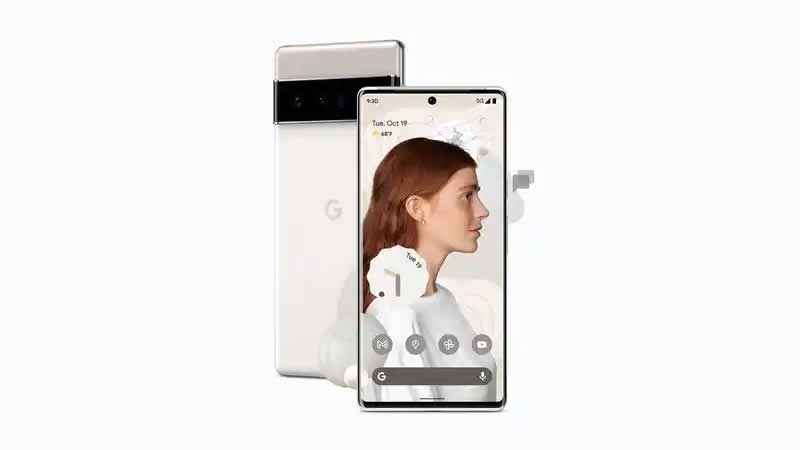 It includes the same benefits to charge other devices via wireless charging. Storage now includes 12GB of LPDDR5 memory with 128, 256 or 512GB of UFS 3.1 storage and the same connectivity, with Wi-Fi 6E and 5G.
Google Pixel 6 Pro features 3 different sensors — the same 50-megapixel sensor that we have already seen in the Pixel 6, as well as the 12-megapixel ultra-wide-angle sensor and the autofocus laser. It has also mounted a new 48-megapixel telephoto sensor capable of four-fold lossless digital zoom. The front camera is 11.1 megapixels, with an aperture of F/2.2 and with a field of view of 94 degrees.
The battery, in this case, happens to be 5,003 mAh, and like the standard Pixel 6, it has both fast wireless charging and 30W wired fast charging.
It will arrive in 3 color versions along with Android 12, also with their respective color combinations — white and gray, yellow and orange, and black and gray. It will arrive on October 28 at a price of $ 899 for the basic version of 12 GB of RAM and 128 GB of internal memory, somewhat lower than alternatives such as the iPhone 13 Pro, which costs $999.
The Tensor chip enables the two new pixel models to have functions such as the Magic Eraser. This automatically removes disruptive elements such as power lines or people who do not want the user to be in the picture. The Magic Eraser is a pixel-exclusive feature.
We also see the Super Res Zoom, a zoom that can reach up to 20 by in the Pixel 6 Pro and Live HDR+, a processing algorithm to get photos and videos in HDR with higher quality. In addition to all this, we also have Live Translate, which allows both voice and text to be translated almost instantly in real-time.
According to Google, the new Pixel smartphones will receive Android version upgrades and new functions for three years.