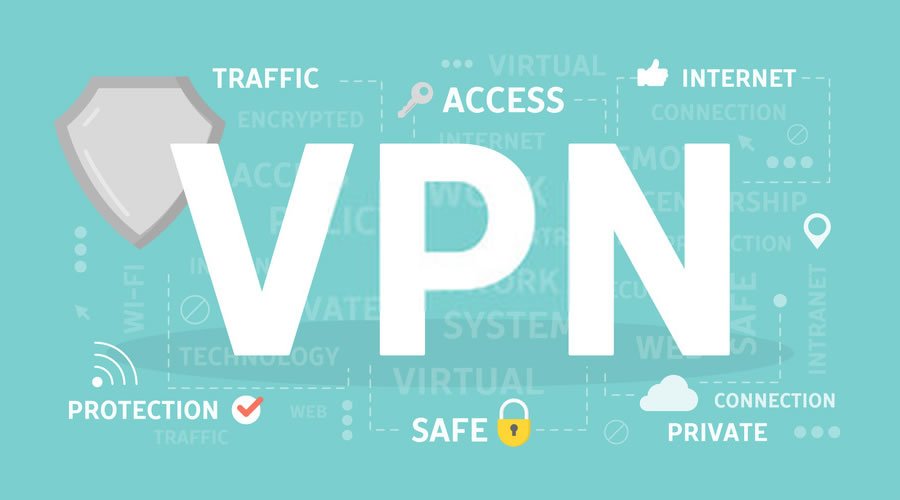 In our fast-paced digital era, the Internet has seamlessly integrated itself into our everyday lives, opening up a world of endless information and possibilities. However, with the vast expansion of the virtual realm comes the pressing need to protect our online activities and safeguard our sensitive data from prying eyes.
This is where the invaluable role of a VPN comes into play. Tucked away amidst Sweden's breathtaking landscapes, a country known for its technological advancements and unwavering commitment to privacy, harnessing the power of a VPN becomes essential for ensuring secure internet access.
In this article we delve into this crucial topic, revealing the secrets to confidently navigate Sweden's online terrain with peace of mind and tranquility and how you can get a Swedish IP Address.
So without any further delays, let's dive in!
Ensuring Secure Internet Access in Sweden: A Guide to Using a VPN
Discovering a VPN Service in Sweden
Obtaining a Swedish VPN is a simple and uncomplicated process. To begin, you'll need to sign up with a reliable VPN provider that offers servers in Sweden. After completing the signup process, proceed to download and install the suitable VPN app for your device. Once the app is installed, log in using your credentials and connect to a server located in Sweden to acquire a Swedish IP address.
In case you encounter any difficulties connecting to the server, ensure that your internet connection is stable and that your firewall settings do not obstruct the connection. Additionally, some VPN services may offer supplementary features like automatic connection when specific apps or websites are accessed.
VPN Providers Offering Servers in Sweden
When it comes to VPN providers with servers in Sweden, there are several reliable options available. One such provider is ExpressVPN, which offers a wide range of servers in multiple locations across Sweden. Known for its strong encryption and fast connection speeds, ExpressVPN ensures a secure and seamless browsing experience.
Another reputable option is NordVPN, which boasts a vast network of servers, including multiple options in Sweden. With its user-friendly interface and advanced security features, NordVPN is a popular choice among VPN users. Additionally, you can consider CyberGhost, which provides dedicated servers in Sweden for optimal performance and privacy. With its intuitive interface and robust privacy measures, CyberGhost offers a solid VPN solution.
These VPN providers with Sweden servers offer excellent options to protect your online activities and enjoy unrestricted access to content while in Sweden.
Exploring Free VPNs with Servers in Sweden
Regrettably, there are currently no widely recognized free VPN services available in Sweden. However, there are reputable VPN providers that offer budget-friendly options for users in Sweden.
One such option is ProtonVPN. It provides a free tier with limited features, including servers in Sweden, to help users get started with basic privacy protection. ProtonVPN also offers paid plans with enhanced features, such as faster speeds and access to a broader range of servers.
It's important to exercise caution when using free VPN services, as they may have limitations in terms of data usage, server availability, or privacy protection. It's advisable to thoroughly research and compare different VPN providers to find a suitable option that meets your needs while prioritizing security and reliability.
Leveraging VPN Service in Sweden
Using a VPN in Sweden brings a multitude of benefits. Firstly, it shields your data from hackers and cybercriminals by employing robust encryption protocols like AES-256. This ensures that your online activities remain secure, impervious to prying eyes and government surveillance.
Secondly, it enables you to effortlessly bypass geo-restrictions and censorship, granting unrestricted access to websites and streaming services. Lastly, it safeguards your identity by concealing your true IP address and substituting it with a Swedish one, allowing you to browse the web anonymously without revealing your location to anyone. With a VPN, you can enjoy a safer, more versatile, and private internet experience in Sweden.
Ending Remarks
In Sweden, where technological advancements harmonize with a strong commitment to privacy, the stage is set for secure internet usage. By embracing the power of a VPN, you can safeguard your online activities, shield your personal data, and explore the vast wonders of the web while preserving your privacy. Remember to opt for a trusted VPN service, customize the settings to suit your needs, and revel in the advantages of protected browsing.
So, whether you find yourself captivated by Stockholm's stunning landscapes or immersed in the richness of Swedish culture, don't overlook the importance of a reliable VPN. With it, you can confidently navigate the virtual terrain, knowing that your digital footprint remains hidden and your online experiences shielded from prying eyes.
Stay secure, stay connected, and relish the splendors of Sweden's online realm.