The new iOS 16 should make it easier for users to transfer their saved eSIM when changing iPhones. One of the new features of iOS 16 is the option of transferring the stored eSIM via Bluetooth when switching from one iPhone to another.
As Macrumors reports, when setting up the new iPhone device, users are no longer just asked for a QR code of an eSIM. Instead, the transfer of the necessary SIM data via Bluetooth can also be activated under iOS 16.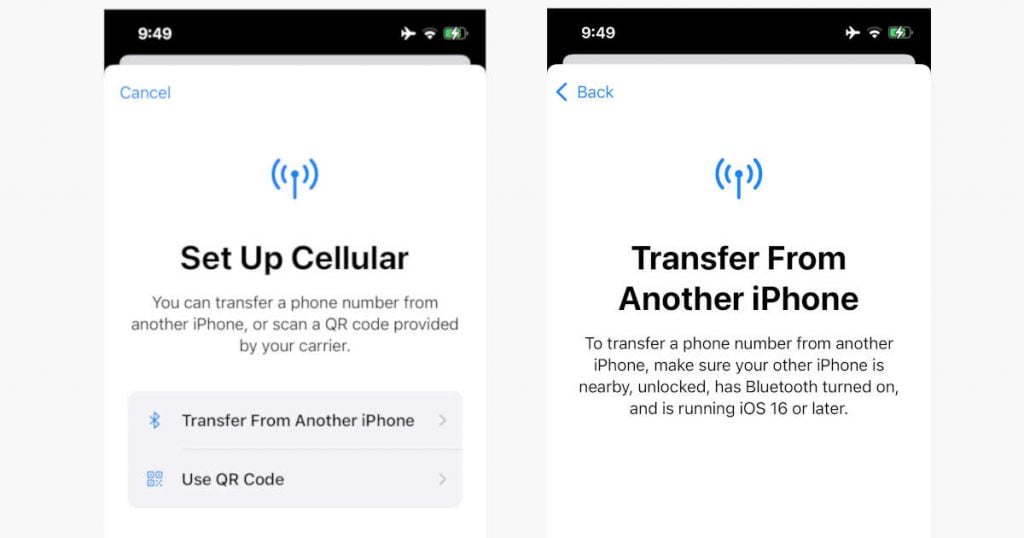 To do this, the old iPhone must be close to the new one, unlocked, Bluetooth activated and also have iOS 16 installed.
However, only eSIMs can currently be transferred where the network provider supports this function. Since iOS 16 was only introduced on June 6, 2022, and is only available in beta so far, network provider support could still be limited.