At CES 2021 conference, Lenovo has introduced the new notebooks in its Legion series — the Lenovo Legion 7, Legion Slim 7, Legion 5 Pro, and Legion 5.
The new line of Legion notebooks offers "even wilder performance with innovations in hardware and software."
The new Legion Series laptops use artificial intelligence to enable seamless gaming. The company also duplicates the most immersive experiences with the world's first 16-inch QHD gaming laptops, the new Lenovo Legion 7 and Legion 5 Pro.
Two laptops with a 15-inch screen have also been released, the Lenovo Legion 5 Pro and Lenovo Legion Slim 7; and the Lenovo Legion 5, which will be available in two different sizes.
These devices offer Lenovo Legion Coldfront 3.0 smart thermal efficiency to improve airflow and better manage the heat and noise generated by raw processing power. Additionally, lower system temperatures allow for optimized performance and all-day mobility with long battery life.
Lenovo Legion 7
Lenovo Legion 7 offers a 16-inch QHD (2500 x 1600 pixels) screen with almost no borders, 100% RGB color accuracy, and a new ratio, 16:10 aspect ratio. With ultra-high pixel density and a 90% screen-to-body ratio, this display offers VESA DisplayHDR 400 certification, up to 500 nits of brightness, and a 165Hz refresh rate for smooth gaming.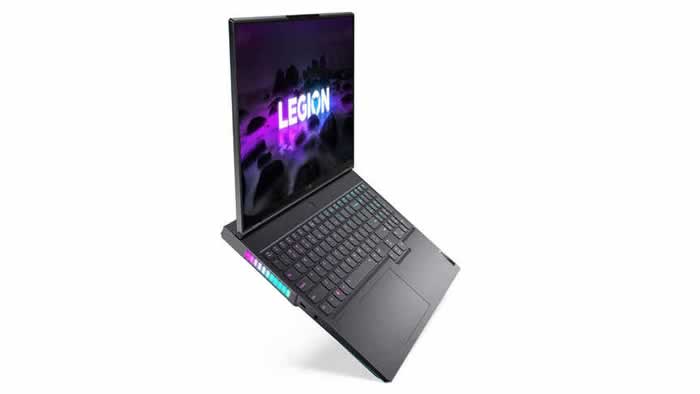 The gaming laptop is powered by AMD Ryzen 9 5000 H-series mobile processors and Nvidia GeForce RTX 30 series laptop GPUs, a solid battery with an 80 Wh power capacity and fast charging, and Wi-Fi 6. Apart from that, you get up to 32GB of RAM and up to 2B of M.2 NVMe PCIe SSD storage.
The Lenovo Legion 7 supports Dolby Vision, and NVIDIA G-SYNC offers low blue light and flicker-free Eye Care technology to reduce eyestrain. It has a narrow-tail design, maintains a compact metal chassis size, and with the space under the hinge popped up.
The Lenovo Legion 7 comes with the built-in HD webcam (720 pixels) off button located on the side. It is also compatible with Corsair iCUE, which allows you to customize RGB lighting in multiple areas, such as the rounded logo on the lid or the air vents, among others. It also includes a precision touch panel that is larger than its predecessor, and that supports touch gestures.
Lenovo Legion 7 starts at $1,669.99 (roughly Rs. 1,22 lakh) and will be available starting June this year in Storm Grey color.
Lenovo Legion Slim 7
The new Lenovo Legion Slim 7 is the "world's lightest RTX gaming laptop" with a 15.6-inch screen. The machine includes the latest NVIDIA GeForce RTX GPUs that provide Ray Tracing and Tensor Cores to deliver "a giant leap" in AI and graphics performance features while staying productive with Windows 10 Pro.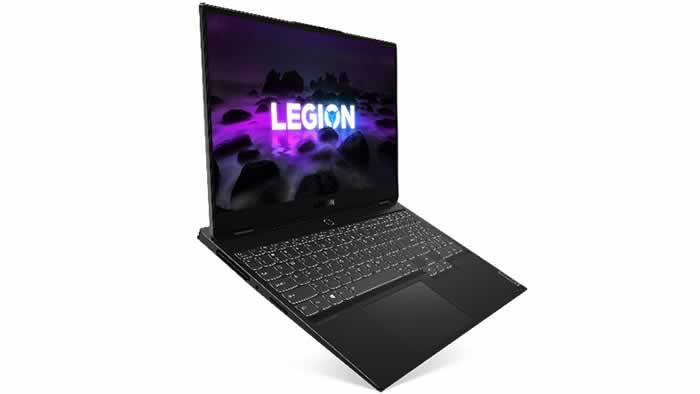 With AMD Ryzen H Series processors, the user gets high-quality gaming images on a 4K panel with a 60Hz refresh rate and 100% Adobe RGB. You can even reach 144 Hz with the IPS Full HD display (1920 x 1080 pixels) with a 100% RGB gamut.
The Lenovo Legion Slim 7 is made of a mix of magnesium and aluminum for extreme lightness without compromising its durability. Weighing in at 1.8kg and having a one-piece glass trackpad, the notebook is slim, sports narrow bezels, and a sleek cover design.
Available in gray or black, this laptop will arrive in March at a price to be confirmed.
Lenovo Legion 5 Pro
Powered by the latest AMD Ryzen 7 5000 series CPU and Nvidia GeForce RTX 30-series GPU, it delivers peak performance through Dual Burn support, which brings the CPU and GPU together to improve frame rates. You get up to 32GB RAM and up to 2TB of storage.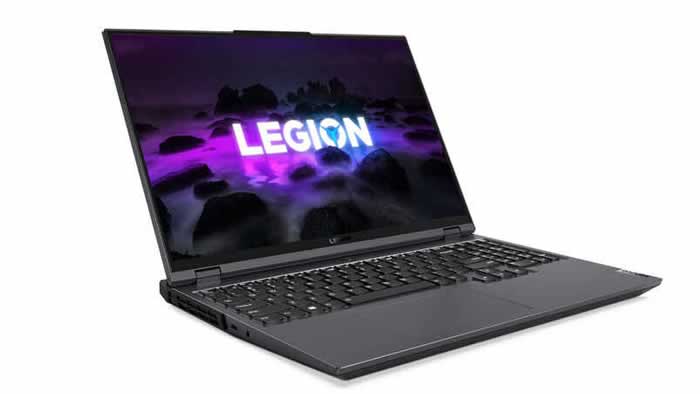 The gaming powerhouse combining an ultra-fast 165Hz refresh rate and response time of up to 3ms on a 16-inch IPS QHD display with 100% color accuracy, which is higher than the previous generation and more.
The Lenovo Legion 5 Pro features an iconic bezel design and a refined chassis in gray and striking white with a backlit option. Among other features, it has enlarged rear ventilation, a flatter and more durable hinge with a small space of 3.2 mm, and a larger touch panel.
The new Lenovo Legion 5 Pro will hit stores in March at a price of $999.99 (roughly Rs. 73,200).
Lenovo Legion 5
The new Lenovo Legion 5 features a clean-lined design, minimalist chassis, Windows 10, and comes in two different screen sizes: 15.6 or 17.3 inches.
The 17.3-inch model will be available in blue with white backlighting and offers speed for high-fidelity games with an IPS screen up to Full HD (1920 x 1080 pixels) and a refresh rate of 144 Hz. the 15.6-inch model weighs 2.4 kg and features a Full HD IPS panel with a 165 Hz refresh rate.
In addition, it is available in blue with optional four-zone RGB lighting effects or white with blue backlighting. Both laptops feature next-generation AMD Ryzen H Series CPUs and NVIDIA GeForce RTX GPUs.
Lenovo Legion 5 available in early March with a starting price of $769.99 (roughly Rs. 56,300).
New accessories
Furthermore, Lenovo has also announced the Legion S600 Gaming Station that will start at $89.99 and will be available from April. It is a charging station that offers technology to charge the company's new wireless headphones, the Lenovo Legion H600 ($99.99), and a Qi-enabled base that maintains the charge compatible smartphones and other wireless gaming devices, even with your computer turned off.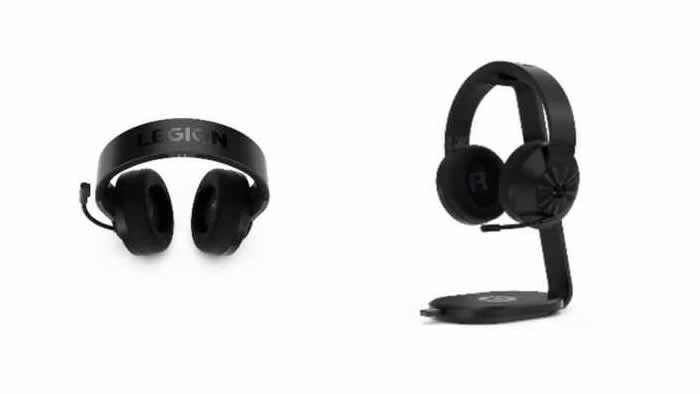 With a lightweight design weighing just 919 grams, this charging station features two USB-A pass-through ports on the bottom for high-speed connectivity and device charging. For its part, the H600 headphones have a lossless 2.4 GHz wireless receiver with a reception distance of up to 12 meters.
They also include a noise-canceling unidirectional microphone and expansive sound with a bandwidth of up to 3 meters. Finally, the manufacturer has released the Lenovo IdeaPad Gaming 3 ($669.99) based on AMD and Lenovo IdeaPad 3i ($7129.99) with Intel technology. It has even revealed the Legion H200 headphones ($49.99) with breathable fabric earmuffs.