Mark Zuckerberg announced the launch of the Avatars Store on Facebook, Instagram, and Messenger — a virtual boutique where you can buy clothes to dress up your 3D avatar for the metaverse.
Meta's plans to open it so that any developer can create clothes and sell them in the metaverse, a business where Facebook will surely keep a percentage of each transaction. The virtual store will launch in the US, Canada, Mexico and Thailand on June 20th. Item prices are not yet known.
The Avatars Store will have clothing from Balenciaga, Prada, and Thom Browne. Zuckerberg assured that he would be happy to add more brands to the partners and transfer their products to virtual reality as soon as possible.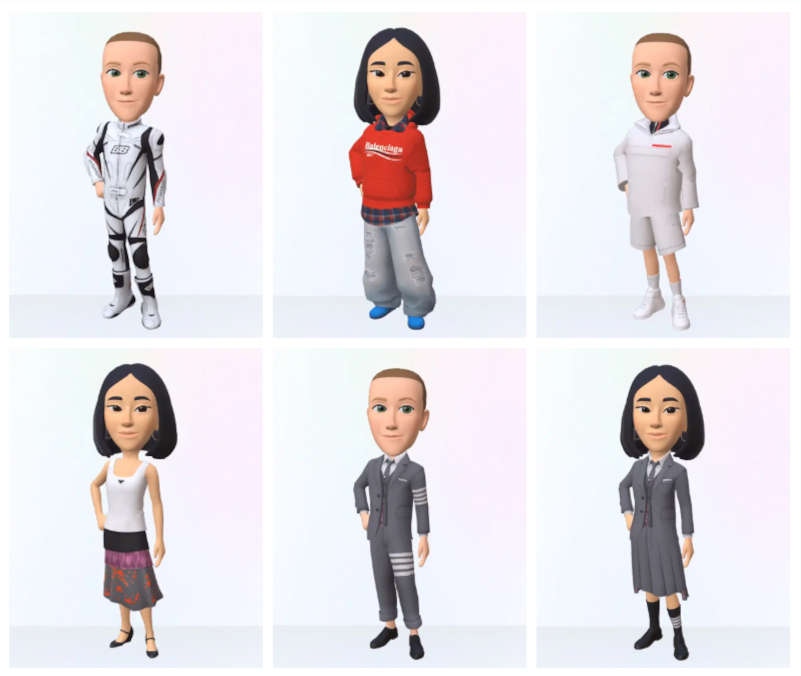 This initiative is one of Mark Zuckerberg's steps toward creating a metaverse, a three-dimensional digital space in which the virtual and real worlds are connected using AR and VR technologies.
In February, the company introduced 3D avatars for Instagram and allowed them to be used across the entire Meta ecosystem, including Facebook and Messenger. This year Meta also opened its first physical store to attract more users to the world of virtual reality.