Society has become heavily reliant on technology in 2023. One form of tech that we have become increasingly attached to is smartphone devices, with modern-day phones now being able to offer similar functionalities to many of the computers people also use on a daily basis. For example, smartphone users can send emails and conduct business meetings using a miniature handheld device. Gaming is another popular option with many mobile users of today, too.
Given the continual innovation being made in phones manufactured by the likes of Nokia and Samsung, mobile gaming is now better than it ever has been. Games are more detailed, graphics have progressed massively, and we're even seeing the emergence of much-loved PC and console titles that are now gaining even more popularity on mobile. In order to enjoy the more impressive mobile gaming products of today, though, it's common for many gamers to invest in a phone that has been specifically designed with gaming in mind. In fact, the rise in the number of mobile gamers has coincided with the production of gaming phones. Essentially, as demand has grown, the amount of mobile gaming products has too.
What features does a gaming phone typically offer?
Although a regular smartphone device, such as a Samsung Galaxy S22 Ultra or a Google Pixel 7, will deliver a solid gaming experience overall, some more intricate titles deserve the gaming phone treatment. If you only occasionally divert yourself with retro titles, or play games of chance like roulette online, or dabble in the odd game of 8 Ball Pool, then the aforementioned devices will most definitely suffice, though. When a regular phone can become an issue, though, is when a smartphone user is exploring mobile gaming in more detail, perhaps by accessing console-quality games and potentially looking into adding various accessories that have been created to improve mobile gaming's offering.
Regular phones aren't geared entirely towards gaming either, hence why many mobile gamers opt for a phone that has a number of features dedicated to this growing genre of gaming. Most gaming phones typically offer solid battery life, a smoother performance, a better refresh rate, and a range of other notable features that enhance the overall experience of gaming on a phone, such as triggers and vibrations that kick in during certain games.
What are the leading gaming phones on the market right now?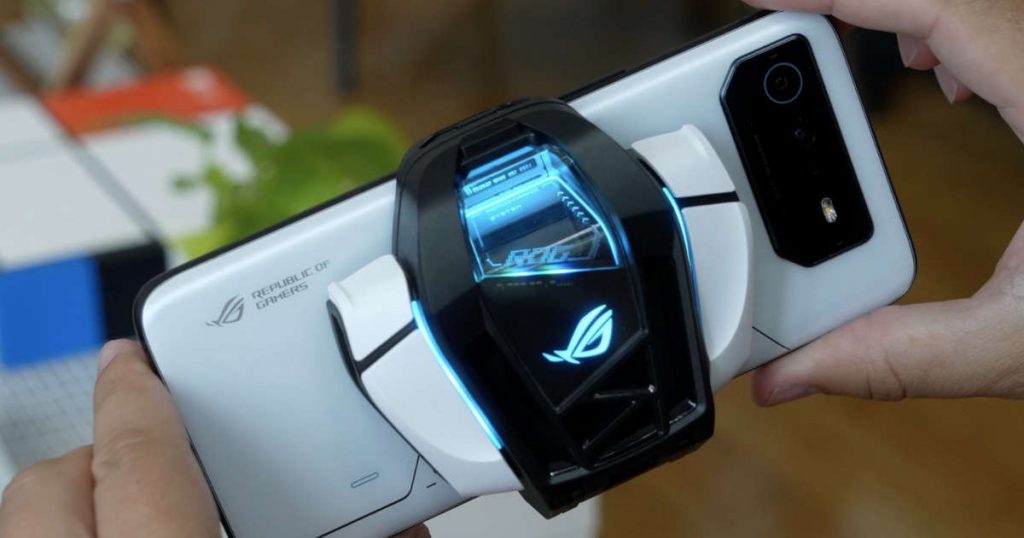 For smartphone gamers, there certainly isn't a shortage of gaming phones in 2023. While these devices can require a fairly large investment, the dramatically improved mobile gaming experience on offer means that you won't regret breaking the bank for a solid and reliable gaming phone. With new and improved models being released on a fairly regular basis, these types of phones are only going to be snapped up more and more in the future. As things stand, though, the leading phones in the mobile gaming sphere include the Asus ROG Phone 6 Pro, the Poco F4 GT, and the Xiaomi 12T Pro.
What are some solid alternatives?
The leading devices most definitely won't let you down, but if you want to discover a more cost-effective way of enjoying mobile gaming, then they're potentially out of reach. Fear not, there are still some viable options that don't cost as much as the leading gaming phones on the market. For many, the Poco X4 pro 5G is a phone that immediately fits the bill in that respect, with this particular device offering a range of gaming-related specs and certainly not requiring the same type of investment as the aforementioned leading smartphones. The Xiaomi Redmi Note 8 Pro and the Xiaomi Poco X3 NFC M2007J20CG are solid options, too.