Oppo enters the foldable smartphone market with the Find N — to directly face Samsung's Galaxy Z Fold 3.
According to Oppo, four years of research and six generations of prototypes lie behind Find N.
Oppo Find N is a compact mobile — while when open, it offers an intuitive and immersive horizontal display. For the first time in a device of this type, Find N uses a horizontal orientation on the internal screen, achieving a better balance between a 7.1-inch internal display and a 5.49-inch outer panel.
With an aspect ratio of 8.4:9, the internal display opens directly into landscape mode so that users can watch videos, play games or read books without having to rotate the device. When folded, the 18:9 aspect ratio gives users a complete and familiar experience, comfortable to use even with one hand.
Flexion Hinge of OPPO Find N, which brings together 136 components with extreme precision down to 0.01mm, ensures flawless operation, like the joints of the human body.
The unique teardrop design solves some of the biggest pain points of foldable devices by widening the angle of the display fold and offering a cushion when the display folds back, resulting in a minimal fold, up to 80% less noticeable than to other devices, according to TUV. This design also eliminates the gap between displays when folded, offering a more integrated look and better protecting the internal screen from scratches.
The hinged and spring-loaded structure of the Flexion Hinge allows the device to remain balanced when opened at an angle between 50° and 120° degrees. Along with a host of software features that take advantage of the foldable display, OPPO Find N's FlexForm mode gives users the flexibility to adapt the device to a variety of usage scenarios.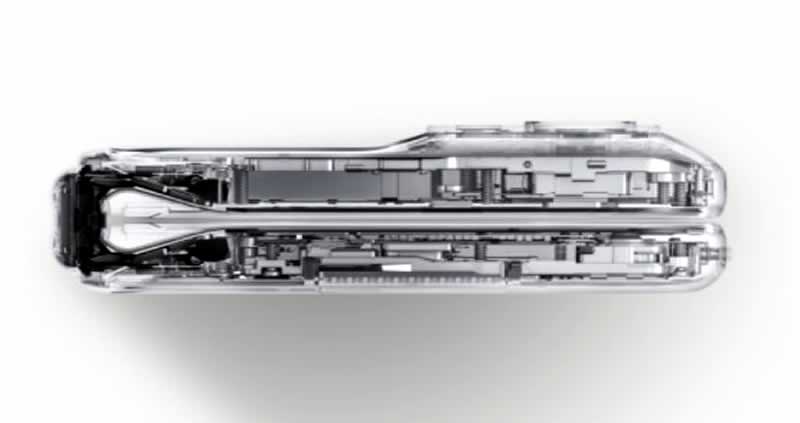 Oppo has named the inner screen "Serene Display" — made and customized with 12 different layers, offers excellent protection and durability and integrates with the Flexion Hinge for a perfect folding experience. The display includes a 0.03mm layer of Flexion UTG (ultra-thin glass), compared to 0.6mm for normal smartphone glass, which allows it to fold easily while ensuring strong resistance. The Serene Display is also very reliable — it has the ability to be folded over 200,000 times while maintaining an overall crease-free folding experience, as verified by TUV.
The inner screen uses an LTPO display with intelligent dynamic refresh rate technology that adapts the screen refresh rate to ranges between 1-120 Hz depending on the content being viewed. Likewise, it offers a tactile sampling rate of up to 1000 Hz.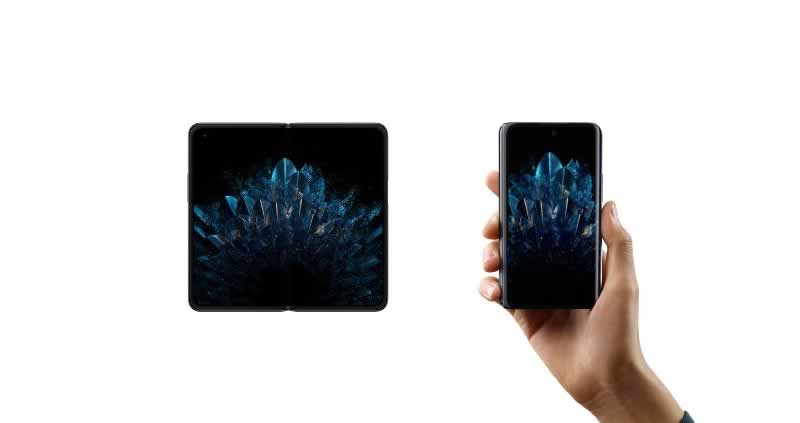 The company has also adjusted the brightness, and color calibration between the internal screens and both provide 10,240 levels of automatic brightness, which guarantees perfect vision in all types of environments. illumination, with a maximum brightness of up to 1,000 nits.
The Oppo Find N software is optimized to allow smooth and natural switching between the two displays. When unfolding the phone, the content is smoothly transmitted from the outside screen to the inside. And when folding the device, you can slide the content up to continue using the same functions on the outer screen. In addition, a split keyboard has been developed for the inner panel that makes it easy to use two thumbs for typing.
Inside, the Oppo Find N mounts a Qualcomm Snapdragon 888 processor and comes with up to 12 GB of LPDDR5 RAM and 512 GB of UFS 3.1 storage; in addition to a 4,500 mAh battery with 33W SUPERVOOC fast charge to obtain 55% battery in 30 minutes and 15W AIRVOOC wireless charging (compatible with standard Qi) and 10W reverse wireless charging.
It also includes a fingerprint reader mounted on the power button, as well as a dual speaker system and Dolby Atmos to deliver top-notch sound.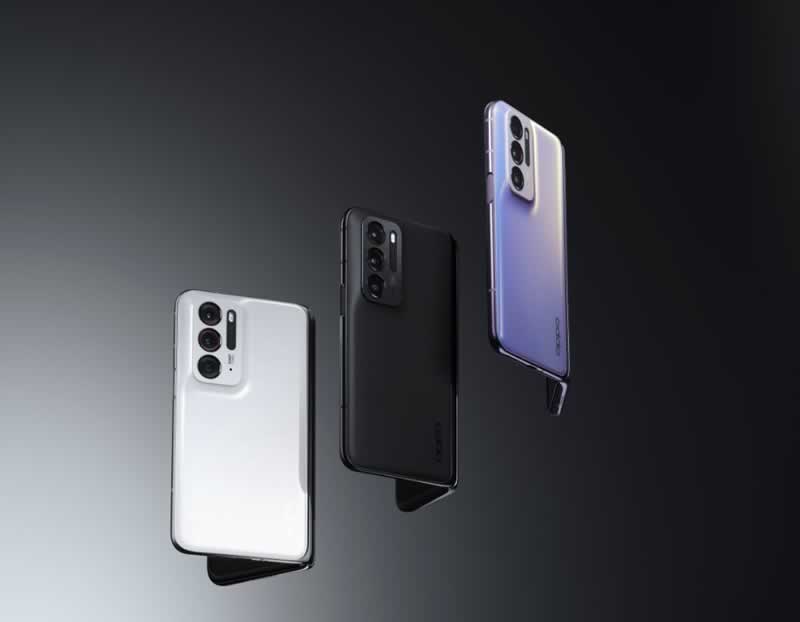 As for photography, it is equipped with a triple camera setup led by a 50-megapixel main sensor, a 16-megapixel ultra-wide lens, and a 13-megapixel telephoto lens. In addition, it also has selfie cameras on both the interior and exterior panels. The Oppo Find N's 'Flexion' hinge allows the device to function as its own tripod, allowing 4K HD time-lapse images to be obtained easily and hands-free at any angle between 50 and 120 degrees.
Oppo Find N will be available on December 23 only in China and in three different colors — black, white and purple.