Windows 11 and Windows 10, via Microsoft Defender Antivirus and Microsoft Edge browser, will automatically start blocking Potentially Unwanted Applications (PUA) by default.
As Microsoft support has officially announced, the switch that activates the protection against potentially unwanted applications will automatically be set to "On" under Windows 11 and 10 from August. Corresponding apps are then automatically blocked and thus prevented from running.
According to Microsoft, software falls under the category of potentially unwanted and harmful applications "that can cause your device to run slowly, display unexpected ads, or at worst, install other software which may be more harmful or annoying. In the Windows 10 May 2020 Update we added Potentially Unwanted App blocking for everyone running Windows 10, but customers who wanted to use it still had to turn it on."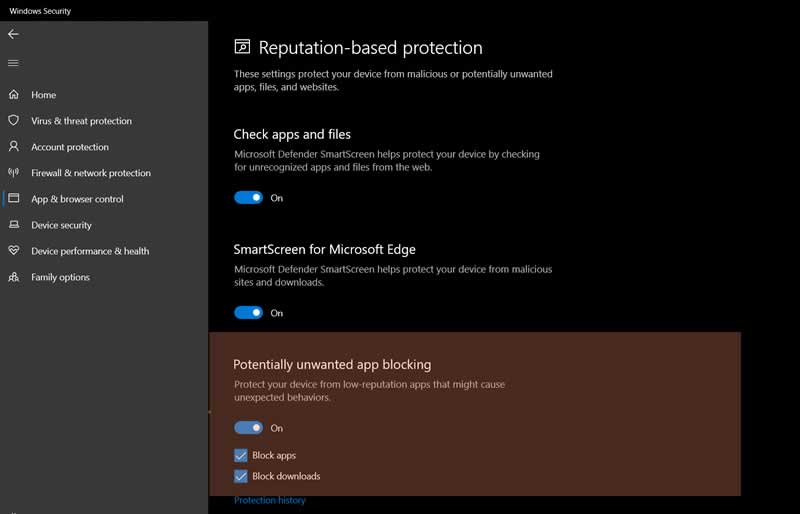 Users will still be able to turn off the protection if they feel they do not need it. To do so, open the start menu and search for Settings. Select Update & Security. Select Windows Security. Using the left sidebar options, navigate to the App and browser control tab. Look for "Reputation-based protection" settings. There you can turn Potentially Unwanted Applications Blocking on or off.
It is recommended that you keep this on, though, as Windows Defender will constantly check and verify apps on your system with a library of flagged apps on its servers. When it detects one on your system, you are then given the option to remove it, quarantine it or keep it running.