Online fax services have revolutionized the whole process of faxing. Now faxing has become free from paper and fax machines. In fact, now fax machines have taken the form of virtual fax machines.
The online fax services work without a landline and fax machine; only an internet connection is required. The internet is the necessity of today's world and is available almost everywhere. It means you can send and receive a fax on the go anywhere you want.
While conventional fax methods worked on analog signals and bits of binary digits were responsible for traveling down the telephone lines and transferring data to the recipients. Now you can send documents by analog signals from the digital interface, internet. These online faxing services make it possible.
What are online fax services?
Online fax services are software that converts the TIFF file sent by the typical fax machine into a digital pdf file and sends it to your computer. If the other end is also using an online fax service, faxing can be done from computer to computer.
You may check Google Fax Free for info related to how online fax works, among other things. It is a popular fax blog that contains detailed information about top-notch fax services. And one of them is CocoFax. Here you will know more about this online fax service.
CocoFax-virtual fax machine:
CocoFax is one of the best free online fax services Google supports, as Google Fax Free suggests. CocoFax has proved itself the global leader in the domain of faxing both nationally and internationally. It is a modern and up to date service and meets the requirements of big business organizations and methods of young entrepreneurs. CocoFax has the power to convert any of your devices into a virtual fax machine. With CocoFax you don't have to waste time on laborious work of setting up the fax machine and checking the ink cartridges. All the work is done for you behind the scenes.
Why you should choose CocoFax:
CocoFax is a free online fax service. Let me introduce its free one-month free trial plan, which you can use with all the premium-level features, and you can unsubscribe it if you don't want to use it further. CocoFax provides you a free fax number. Fax number can be of your choice, or you can convey to us your old fax number and still use it from the CocoFax account.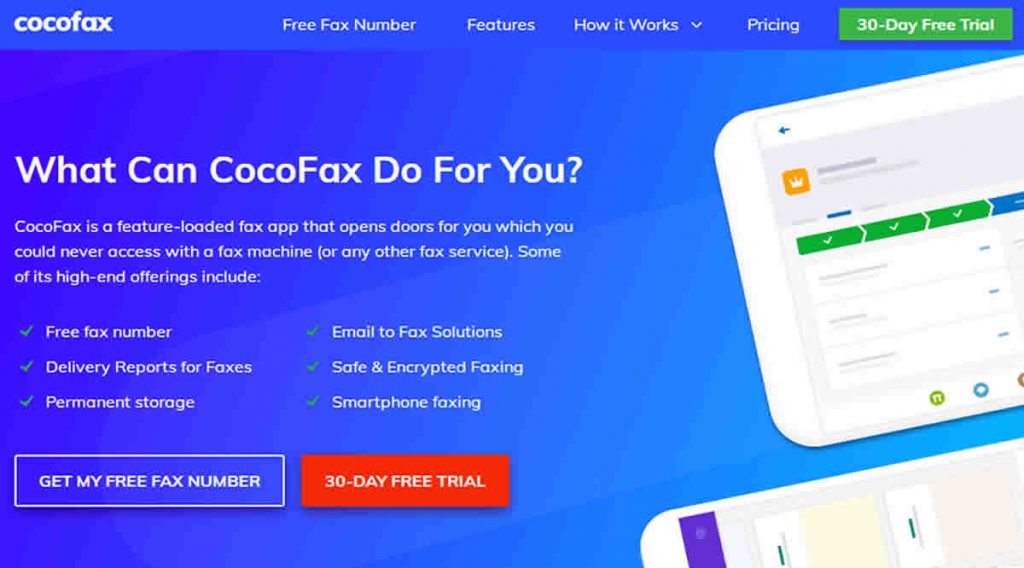 CocoFax has a large storage capacity and supports mass faxing. Now you can send and receive fax from your laptop, smartphone or PC. You don't have to worry about the security of the secret documents. End to end encryption and direct attachment from the computer ensures the military level security.
CocoFax has been incorporated into Google products like Gmail and Google drive. These features have made faxing even more fun and easy to do.
How can you send fax via Gmail by using CocoFax?
It is not complicated at all. All you need is an email account, CocoFax account, fax number, and internet connection.
Step 1: Go to the official site of CocoFax, here you can see the free trial for one month option. Click on that, and a window will open. There you will be required to choose your customized fax number.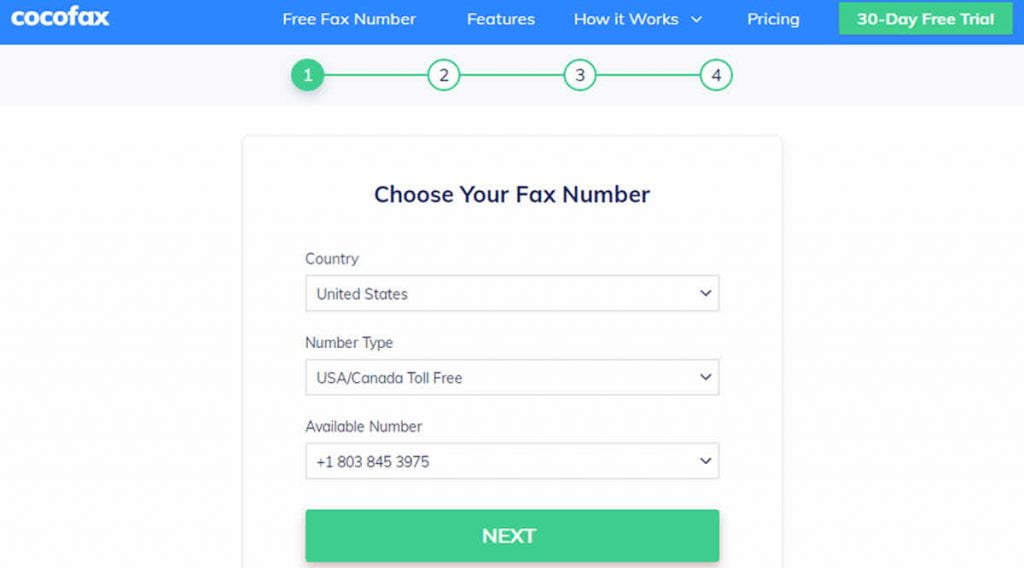 After that, in next step, enter the information about yourself and the email address you want to use to send and receive the fax from.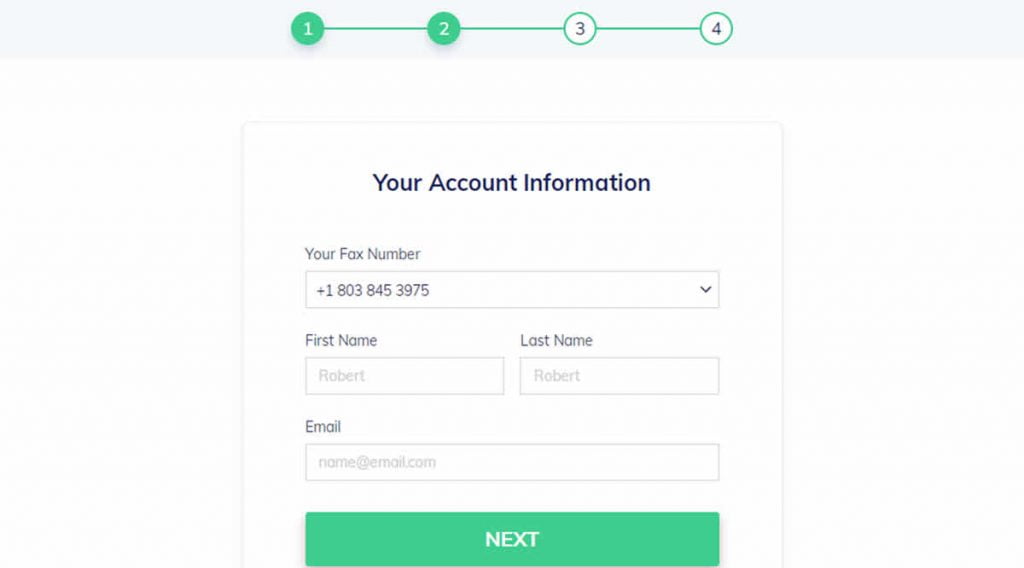 Step 2: After signing up, go to the Gmail account. If you want to send a fax, you have to click on the 'compose new email' option.
Step 3: After clicking, a new popup will appear. It has many fields that you have to fill as you did before sending an email.
To field: In this field, you will not type the email address but the fax number of the recipient and the suffix @cocofax.com. If the fax number is 123456, you will enter [email protected].
Subject field: This field is not necessary to fill in. It will become the title of the fax.
Email body: It will become the cover page. You can add your fax number, name, and contact number here.
Attachment: If the documents are in softcopy, attach them directly from the computer and send them. If in hard copy, you have to scan them or take pictures to convert them into softcopy, and after that, you can attach them here.
Step 4: After reviewing the fax, click on the 'send' button.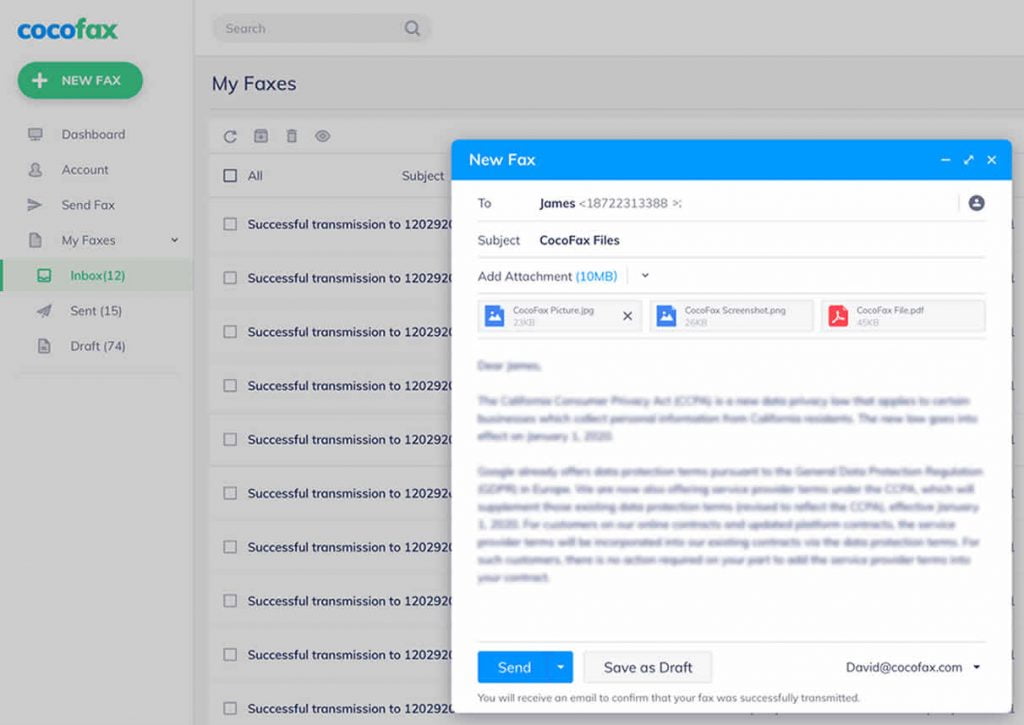 If there is a fax machine at the receiver end, CocoFax will convert the digital file into analog signals and send the bits of binary digits down the telephone line. If the lines are not busy and the fax machine is on, you will immediately receive the confirmatory email in your inbox on successful delivery.
Receive fax via email through CocoFax:
Receiving a fax is similar to receiving the email. No extensive steps and setting up of a fax machine is required. Since CocoFax is the virtual fax machine, it will do all the work virtually. CocoFax receives the document from the computer and sends them to your inbox. If a file is sent by the fax machine, it acts as a translator and translates it into PDF file and stores them into your inbox. You can read them whenever you want. You won't lose any fax even if the computer is off. You will be notified of any incoming new fax.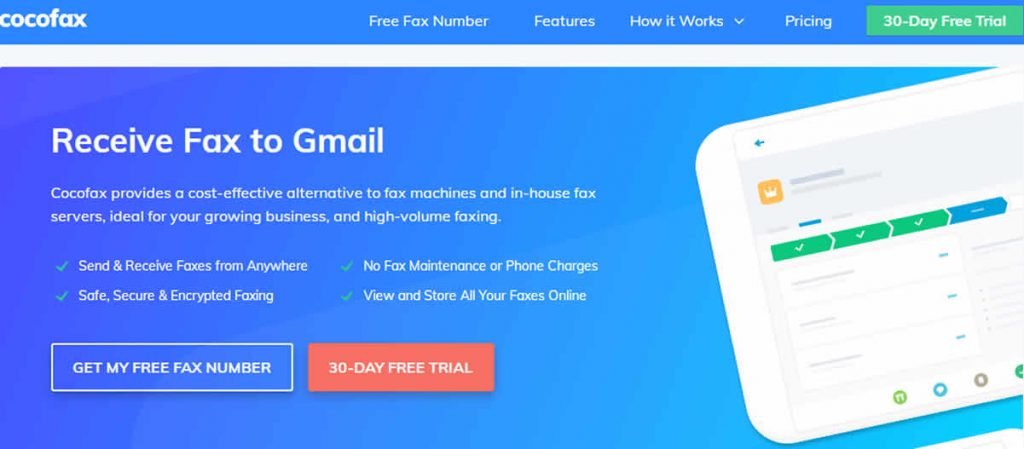 Send fax from Google drive through CocoFax:
To make it convenient for the business professionals, CocoFax has incorporated its faxing service into the Google drive. You have to download the 'CocoFax' addon, and you are ready to go.
Step 2: Download the CocoFax addon for free. It will automatically become integrated into your Google docs.
Step 3: Now open the document you want to send and click on the addon option in the menu bar. Select the 'CocoFax' addon and click on the send option.
Step 4: A new window will open where you have to enter the details of the CocoFax account, the fax number of the recipient after you are done, click on the send option.
You will be notified of the successful delivery of the fax via an email in your inbox.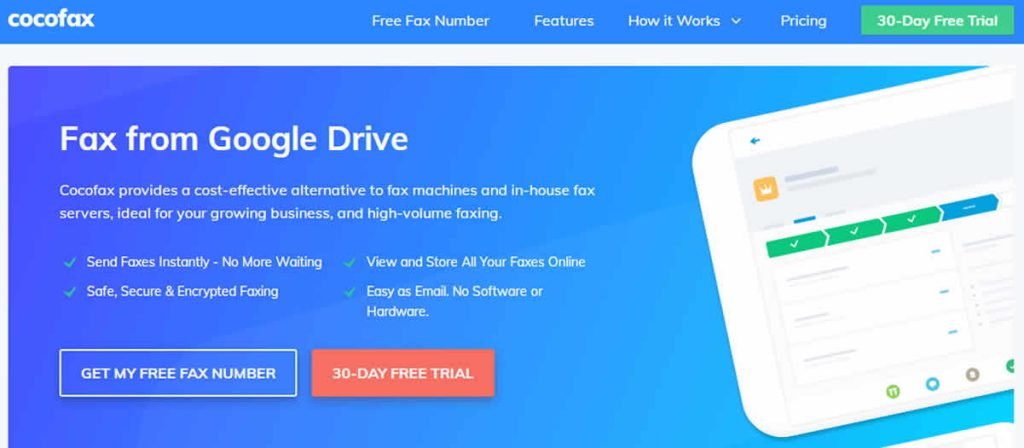 Conclusion:
Online fax service has made faxing fun and easy to do for everyone. Whether you are tech-genius or have never used the technology, but now you want to send a fax, you can easily do this. This article has provided detailed guidelines for you. Now you can send and receive a fax without any assistance. CocoFax is the number one choice when it comes to economical, user-friendly, and reliable online fax services.