The Microsoft Store for Windows 11 will include third-party platforms, such as the Epic Games Store and the Amazon Appstore over the next few months.
Microsoft had already emphasized at the official announcement of Windows 11 that the Amazon Appstore, including Android app support, will be integrated into the Microsoft Store. Windows 11 is supposed to offer various programs for download and purchase that are actually geared towards mobile ARM devices. As a presentation, Microsoft showed a direct integration into the Microsoft Store, a kind of subpage within the app.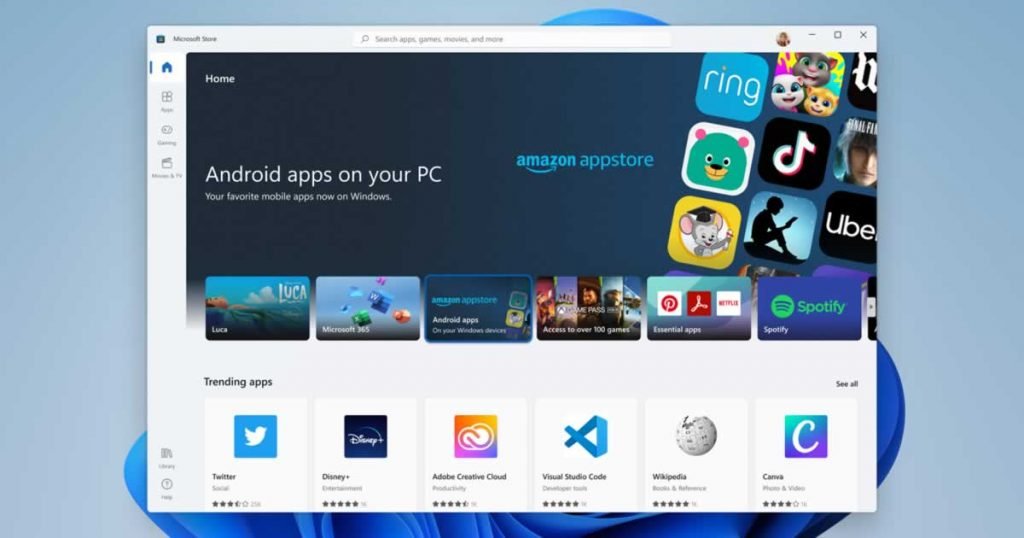 The Amazon Appstore and the Epic Games Store are the first third-party stores to appear on the Microsoft Store. However, those in Redmond hope to entice other platforms to follow the same path. "We look forward to welcoming other stores as well in the future" — writes Microsoft in a blog post.
More than a technical innovation, it is a gesture by Microsoft towards its rivals. By allowing other application stores to be installed from the Microsoft Store, it is intended to strengthen the concept of openness that has been proclaimed since the introduction of Windows 11.
"Just like any other app, third-party storefront apps will have a product detail page that can be found via search or by browsing – so that users can easily find and install it with the same confidence as any other app in the Microsoft Store on Windows." — explains Microsoft.