Xiaomi has become the largest smartphone manufacturer in the world after suppressing Samsung and Apple in sales in June 2021.
According to Counterpoint Research, for the first time in its history, Xiaomi consolidated itself as the brand that sold the most phones — thanks to the fact that it registered a global sales share of 17.1% during June, while Samsung fell to 15.7%, and Apple registered 14.3% of the sales.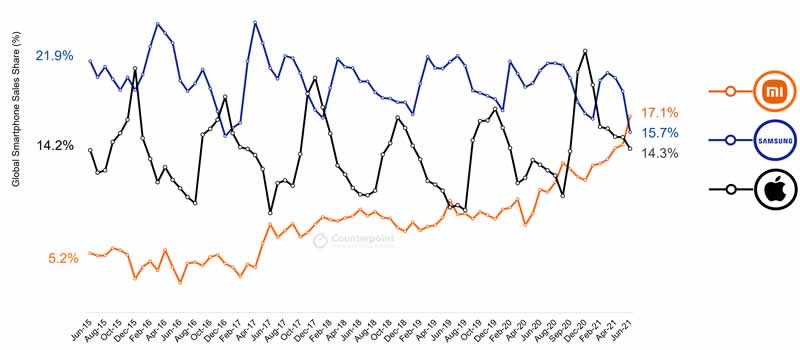 Although it is clear that Xiaomi's rise is being consolidated month by month, it should also be noted that Samsung is in decline and strongly.
Since its inception in 2011, Xiaomi has sold nearly 800 million smartphones. Redmi 9, Redmi Note 9 and Redmi K series are the series with the highest growth in sales, says the Counterpoint analysts.
Surely in autumn, Apple will go up significantly with the iPhone 13, but we will have to wait and see what happens with Samsung, which will shortly have the presentation of the new folding devices, and with Xiaomi, which has confirmed that it will soon launch the Mi MIX 4.