Along with the unveiling of the Ryzen 7 5800X3D, AMD also showed a Zen 4 processor aka Ryzen 7000, live in action for the first time and gave the first key data for upcoming desktop CPUs.
The next generation of Ryzen 7000 "Raphael" processors will be made using a 5nm process technology, and they will have a new Zen 4 architecture, a new AM5 socket.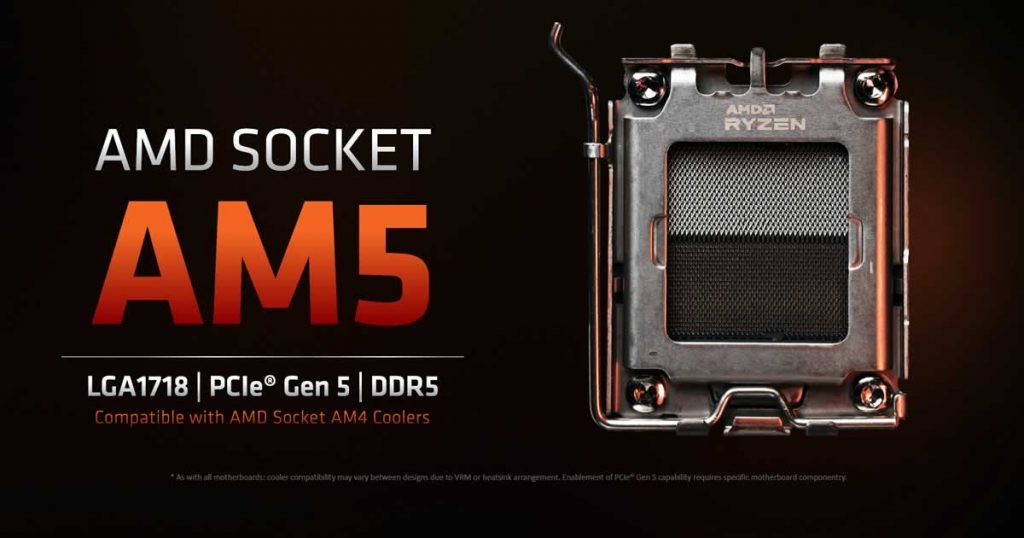 AM5 switches to the LGA format, so the CPUs no longer have classic pins. The number of contacts grows to 1,718 — the same number as Intel Alder Lake has with 1,700 contacts. It also comes with a feature set similar to that of the competitor. AMD's new processors will also use DDR5 and support PCI Express 5.0. AMD is proud of the new socket and heat spreader and emphasizes that existing socket AM4 coolers can still be used for socket AM5.
The next generation of Zen 4 CPUs and Socket AM5 motherboards will be available starting in the second half of 2022.