Microsoft and Meta, formerly known as Facebook, have announced a partnership. The companies want to bring the two products Microsoft Teams and Meta Workplace closer together.
The integration will bring Teams video conferencing to Workplace users and bring content from Workplace to the Teams app. The partnership with Microsoft marks Meta's first major deal since Facebook's rebranding.
Microsoft and Meta are competitors in the enterprise communications software market. The functionality of the integrated services does not overlap each other in terms of capabilities. Teams is designed for immediate communication between an employee and colleagues, while Workplace is designed for broad, corporate communication.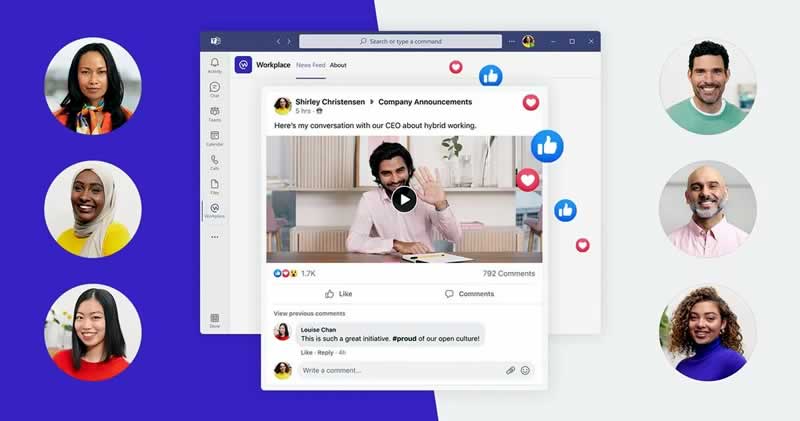 Workplace chief Ujwal Singh said that companies such as Accenture and Vodafone have requested integration. In this way, Workplace customers will enjoy additional features rather than competing features.
According to CNBC, cooperation will be more profitable for Meta since Workplace is seriously lagging behind competitors in terms of the number of users — in May, there were 7 million, Microsoft had 250 million active subscribers in June.
In early November, Microsoft introduced Mesh for Teams, which will allow you to work and hold meetings in mixed reality. The company promises to begin rolling out the new solution to the enterprise platform in the first half of 2022.