In today's world of business, social media marketing is a huge part of growing your business and reaching a new market. Whether your business is entirely based online or you have a brick-and-mortar store, too, internet marketing is essential because it's a major outlet for advertising. Online marketing has a lot of advantages as well because it can target a more specific audience instead of putting out blanket marketing campaigns that may not even reach your target demographic. Social media platforms allow for targeted ads that are displayed to users based on their expressed interests.
However, other forms of social advertising exist as well, particularly influencer marketing. You've probably heard the term "social media influencer" before. These are popular users who have gained a strong following and use vlogger kits or high-quality photography equipment to create unique and engaging content. Learn more about how you can capitalize on influencer marketing to help grow your own business.
What Is Influencer Marketing?
Before you can truly understand the way that influencer marketing works, you need to have a solid understanding of what an influencer does. Social media influencers are people on specific platforms who have a very large following. This may just sound like an internet celebrity, but this is usually not the case. Most influencers have gained popularity based on their authority within a specific industry or area of knowledge. For example, some social media influencers are also models, so they promote clothing and makeup brands through their influencer marketing. Followers tend to trust these accounts more so than company accounts because their promotions seem to be more genuine.
Influencer marketing is based on the fact that word-of-mouth advertising is the most trusted type of marketing for consumers. People trust the reviews of other consumers more than a brand because they feel that a brand is simply advertising its products for its own profit. Influencers usually have a specific niche that they work in, so working with one in your own industry is a great way to specifically target an audience that is interested in your products.
Why Is Influencer Marketing Beneficial?
Aside from spreading the word about your brand and products, influencer marketing can also benefit your company in a number of other ways. When people see an influencer promoting a product, it tends to build credibility as consumers feel like they are getting valuable and truthful information from a reputable source. The more credibility your business has, the more likely people are to buy from your brand.
Influencer marketing can also greatly grow your own social media following. When people see your company mentioned and tagged in a post, they are probably going to click the tag and visit your page. If they're interested in your products and like your content, it's likely that they will start following your account. Although followers do not necessarily equate to customers, the more people who follow your account, the more exposure you'll receive. People tend to trust brands that they recognize and if your company is regularly appearing in their newsfeed, they will probably remember your name and visit your site when looking for the type of products that you sell.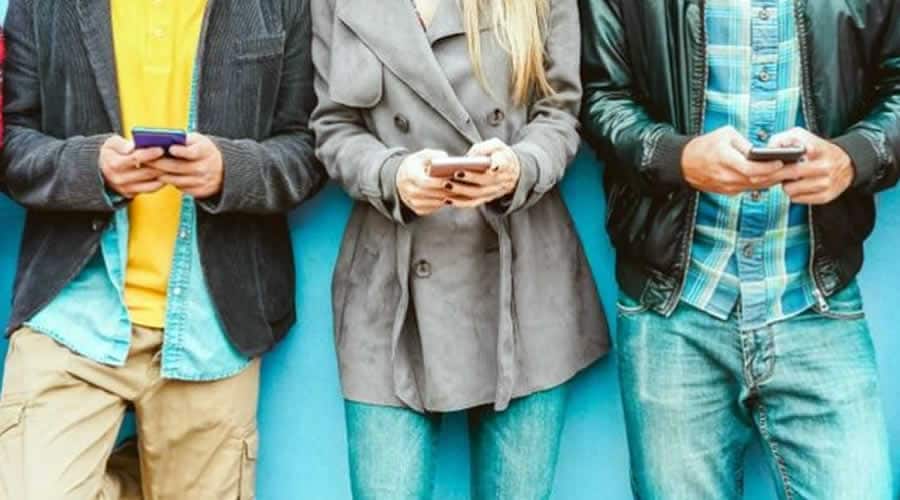 Types of Influencers
There are a handful of different types of influencers, and it's important to know the difference in order to help you select the right type of influencers to help promote your business. Celebrity influencers are probably the most obvious type and also the most difficult to secure unless you own an already highly successful business. Celebrity influencers run social media ads that are similar to endorsements—promoting a specific company in exchange for payment. However, for small businesses, it's unlikely that you'll be able to secure a celebrity influencer deal.
Focus on trying to build a connection with local, authority or network influencers. These are regular people with social media accounts who have garnered attention and respect based on their expertise. If much of your business is based on customers in your region, look into local influencers as they probably have a large follower base in the area that you are targeting. They also have a solid understanding of the area and the market. Authority influencers are people who spend a lot of time and energy building their reputation as an expert in their field. They probably give lectures and write articles or books on their given subject. This is a great option if you're looking to reach a large audience and build credibility. Networking influencers are focused more on other connections that they have and may have the ability to connect you with other important people in your industry.
How to Start Influencer Marketing
1. Research Influencers in Your Industry
Before you can begin any type of partnership, you need to identify which influencers will be the best for your business. Conduct some research and review the pages of influencers who have clout within your field. Create a list of potential influencers whom you'd like to work with based on whom they follow and the other types of products they promote. Keep in mind that some influencers may be difficult to partner with if they are extremely popular. Micro-influencers tend to have between 1,000 to 10,000 followers and may be easier to work with while still having an influence over your target demographic.
2. Reach Out to Influencers
Once you've narrowed down your list of influencers, it's time to connect with them and try to strike up a partnership. Most influencers will note in their profile bio whether you should contact them via email or direct message on the given platform about potentially working together. If they do have an email listed, it's best to reach out this way because some of the most popular influencers' DM inboxes may be flooded with other messages, causing yours to get lost in the mix. But, if not, a detailed message should get the point across as well.
3. Kickstart Your Influencer Partnership
Influencer marketing can help grow your business and attract new customers. Your partnership arrangements may vary based on how your chosen influencer decides to work. In most cases, actual money isn't exchanged, though this isn't always true. Most businesses will send influencers free products to allow them to try and accurately review each. If you've selected a vlogging influencer, he or she will likely use their vlogger kit to create an engaging video that informs their followers about your product, directing them to your site and creating new customers in the process.