The favorite Microsoft operating system of masses, Windows 7 is officially dead now as Microsoft dropped support for Windows 7 starting today, January 14.
After Windows XP, Windows 7 became the best version of operating systems from Microsoft or maybe the best ever product developed by the company that came with excellent performance, ease-of-use, and better security updates. And after 11 long years of successful journey, it's the time to say adios to Windows 7.
Microsoft had announced this long ago that it will cease all support for Windows 7 after January 14, 2020. And if you are still using Windows 7, then it's the time to let it go and use the next generation Microsft Windows 10. Because Microsoft will stop releasing security updates for it starting today and the system running on Windows 7 will no longer be supported by Microsoft anymore.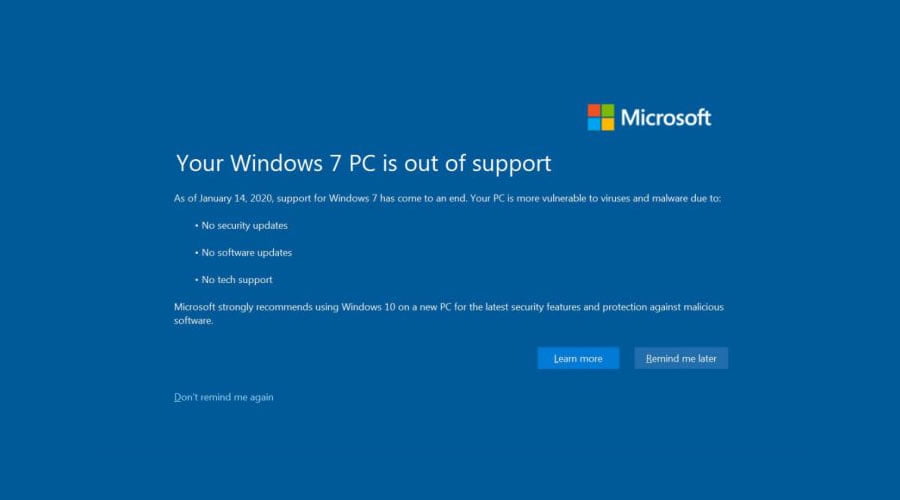 Microsoft urges users to buy a new copy of Windows 10 in order to enjoy new features and continued support. But don't worry, if you are a licensed user of Windows 7 then there is a way to get a free and genuine copy of Windows 10 for free.
To upgrade to Windows 10 for free:
First, go to the Windows 10 download page and get the Media Creation Tool.
Now run the Media Creation Tool and accept the terms and click on 'Upgrade this PC' and click on 'Next'. You should choose the option to 'Keep personal files and app' and then wait for the download to complete.
After download, continue with the installation and activate Windows from the Windows Update section and start using the new Windows 10.
However, if you are looking to buy a copy of Windows 10, it is going to cost a lot. Currently, Windows 10 Home is priced at Rs. 9,299 whereas the Windows 10 Pro license comes with a price tag of Rs. 14,999. Do note that these prices are for one license for one PC.