A few days ago, Google launched the first official beta of Android 13, which comes with some changes from the developer preview that was previously released.
In this first beta, we have already been able to see some new features. And one of the main ones is that the Android 13 takes app permissions seriously.
It seems that Android 13 will not allow you to grant permissions to certain applications that it considers 'abusive'. This seeks to protect users and prevent the people behind these apps from accessing your personal data. It is an automatic configuration, so if you want to deactivate it, you will have to dig into the settings. These restrictions will apply to apps that are downloaded and installed outside of the Play Store.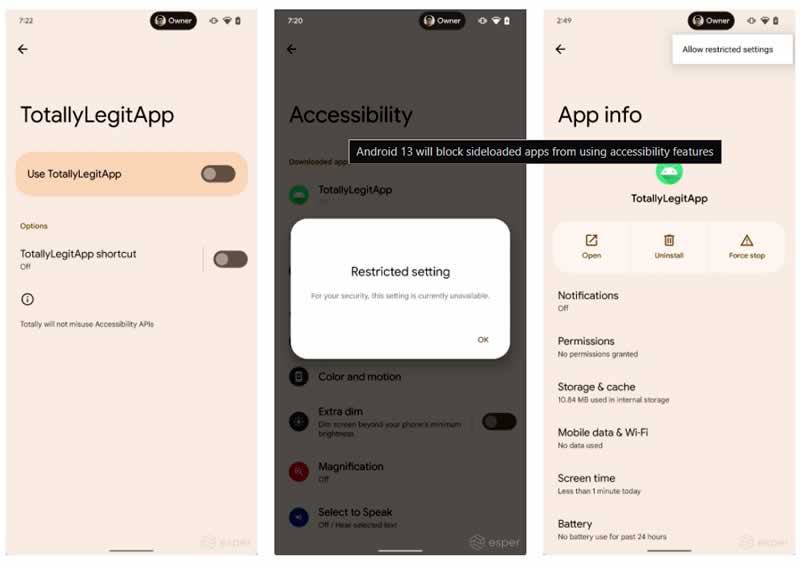 Of course, Android will not entirely prohibit permissions to these types of applications. In case you are looking to modify them for a specific application, you can do it. The good thing is that Android 13 creates a more secure environment for those users who have no idea how app permissions work on their phones.
If you want to grant permissions to applications that you have installed by methods other than the Play Store, you only have to activate one option — 'Allow restricted settings', a function that will allow you to grant or deny permissions to this type of apps and services.