After introducing it on board the MacBook range, Apple M2 also makes its official debut on the new iPad Pro 2022. After the last generation, where Apple Silicon SoCs, Apple M1, debuted on tablets for the first time, the new high-end iPads continue this trend that brings them closer and closer to the PC.
The form factor does not change — iPad Pro 2022 is again available in two sizes, 11 " and 12.9″ in 4:3, based on the most preferred diagonal for use and content creation.
What changes are mainly the hardware equipment, where Apple M2 has 20 billion transistors compared to the 16 of M1, all thanks to the second generation TSMC 5 nm process. The SoC has an octa-core CPU with up to 15% higher performance, a GPU with 8 to 10 cores, and unified memory of up to 16 GB LPDDR5 with bandwidth ranging from 68 to 100 GB/s.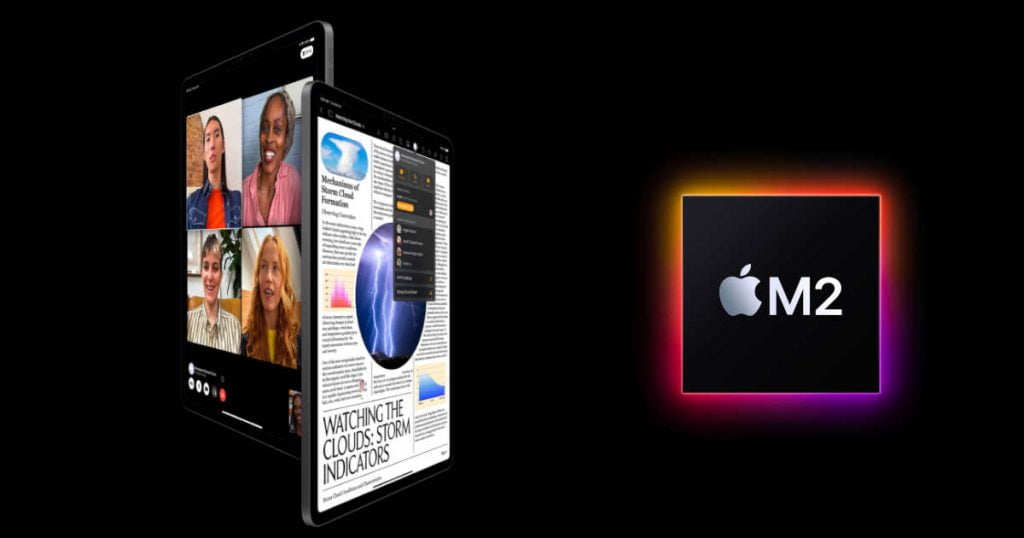 In addition to CPU, GPU and memories, the 16-core Neural Engine can perform over 15 billion operations per second, a substantial +40% compared to M1. All this technical facility allows Apple tablets to carry out important operations, for example, to record and transcode ProRes videos up to 3 times faster.
The new iPad Pro, along with iPadOS 16, is said to offer a new feature for the second-generation Apple Pencil. The so-called hover function allows the tablet to recognize the pen up to 12 millimeters above the display. This allows users to preview their marking before making it, which Apple says allows greater precision when sketching and illustrating.
Furthermore, the connectivity department is improved with the introduction of the Wi-Fi 6E modem, with up to 2.4 Gbps in download, and Cellular support with 5G sub-6GHz and mmWave4 is not lacking.
The new 11 and 12.9-inch iPads Pro will be available in the colors silver and space gray and in configurations with 128 GB, 256 GB, 512 GB, 1 TB and, for the first time, also with 2 TB.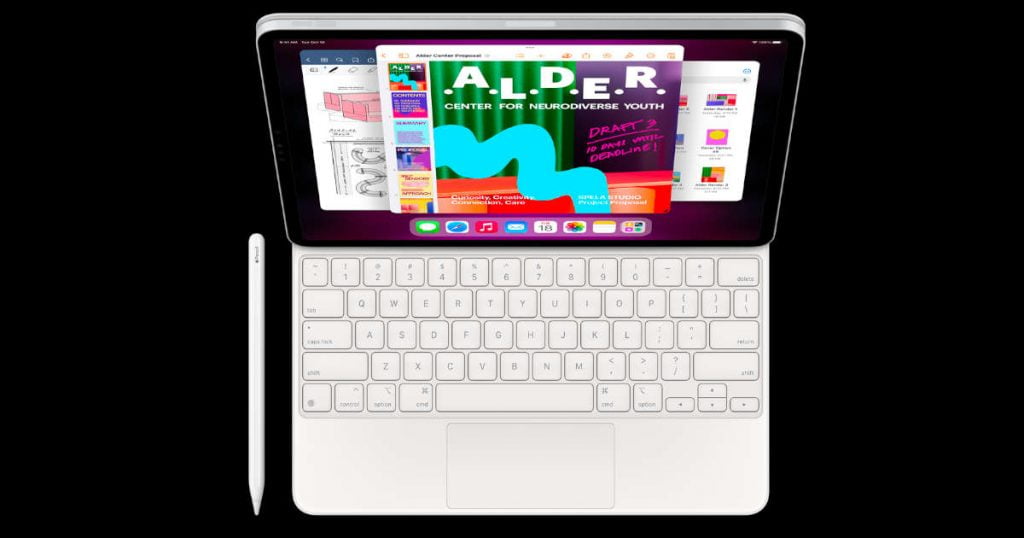 The price list for the 11-inch tablet starts at $799. The 5G model costs from $999. Anyone who wants the 12.9-inch iPad Pro will pay at least $1099 for it. The 5G model is available from $1299. The most expensive model with 2 TB of storage and 5G modem costs $2399.
In addition, a Magic Keyboard in black and white is offered for $299 each for the small iPad Pro and $349 for the large iPad Pro.
The new iPad Pro can be ordered now. It is scheduled to ship and be available in stores from October 26, 2022.