Microsoft and Samsung illustrate how their next generations of foldable smartphones could come with a triple folding screen system.
The patents registered by both companies demonstrate the possibility of such implementation — focus on the incorporation of a double hinge so that the three segments of the panel can be adapted to different uses as needed.
In the case of Microsoft, Windows Central explains that its patent was publicly known last week but whose registration dates from June 2020. In it you can see an illustration of what the hypothetical smartphone would look like with its triple folding screen. The aforementioned report mentions that the idea of ​​the Redmond signature is not illogical and would solve some of the great problems that the two generations of the Surface Duo have presented so far.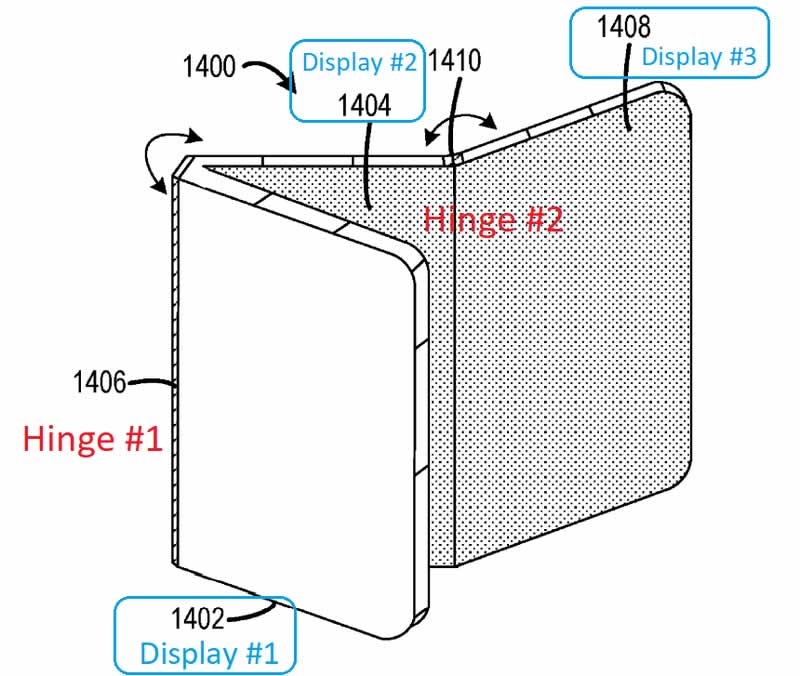 The use of a double hinge would serve not only to extend the interaction surface when the three panels are aligned; it would also allow one to always be exposed when they are closed. This would also explain why the hinges would be unidirectional and not bidirectional, as in current models.
Similar to Microsoft, Samsung also patented a design with a double hinge and three folding screen sections, as LetsGoDigital reports the unofficially baptized "Galaxy Tri-Fold".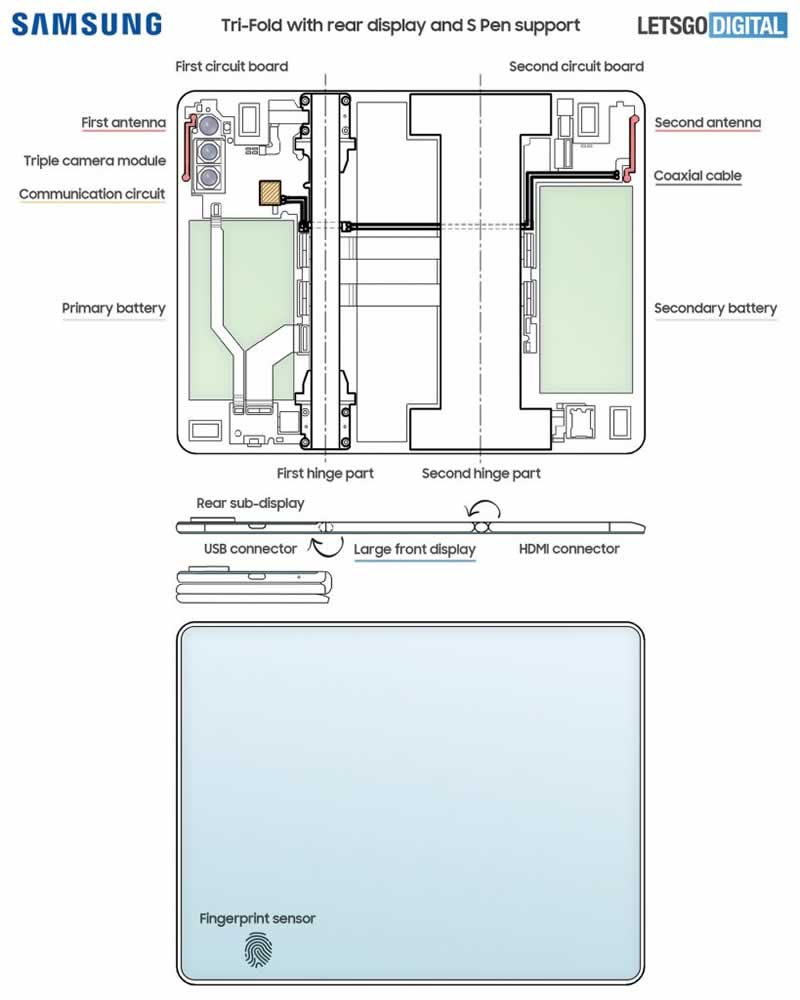 The documentation of Samsung's double-folding, triple-screen smartphone mentioned that it could come with both the fingerprint reader and the front camera under the screen; and also with a triple rear camera, HDMI connector and support for S-Pen.
Even though these companies are able to bring this form factor to the market, there are still several problems to solve. The first – and the most obvious – has to do with the dimensions of the device. The double hinge and the Z-type fold would make the mobiles considerably thicker and heavier than those that exist today. Therefore, the challenge will be to make these folding mobiles visually appealing and versatile enough to please the public.