In Computex 2022, AMD shows the first performance demonstration of the Ryzen 7000 alias Raphael. The company led by Lisa Su said that the new CPUs and AM5 socket platforms will arrive in the fall, introducing not only the Zen 4 architecture but also full support for technologies such as DDR5 and PCI Express 5.0.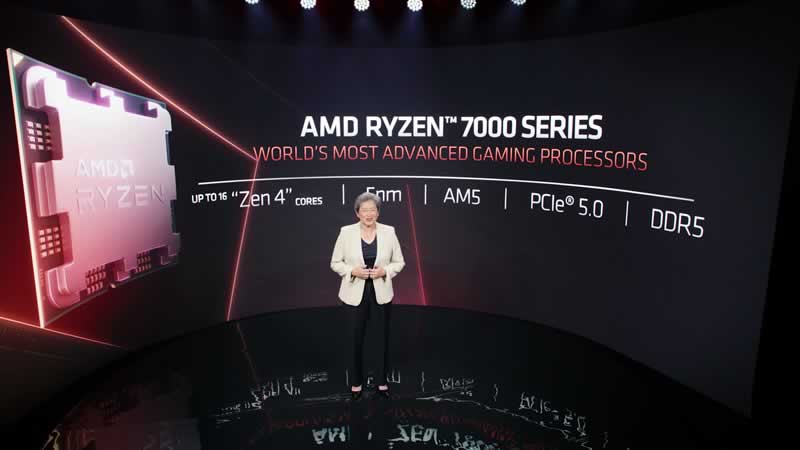 The new Zen 4 architecture will offer double the L2 cache per core, from 512KB to 1MB, as well as an expanded instruction set for handling artificial intelligence tasks. Thanks to the new design and the frequencies that in "Max Boost" will exceed 5 GHz, AMD expects an improvement of more than 15 percent in single-thread performance.
AMD, in its presentation, put a Ryzen 7000 processor in front of Intel's most powerful processor, the Core i9-12900K. This one had 16 cores and 32 threads, showing the Ryzen to be faster than Intel's i9, again with a native TDP of 170W.
The chip was put to the test with Blender, where it proved 31 percent faster than a Core i9-12900K, finishing the workload in 204 seconds versus Intel's 297 seconds. The chip was also tested in gaming with Ghostwire: Tokyo, where it managed to reach 5.52 GHz on the single-core, a frequency similar to the Core i9-12900KS.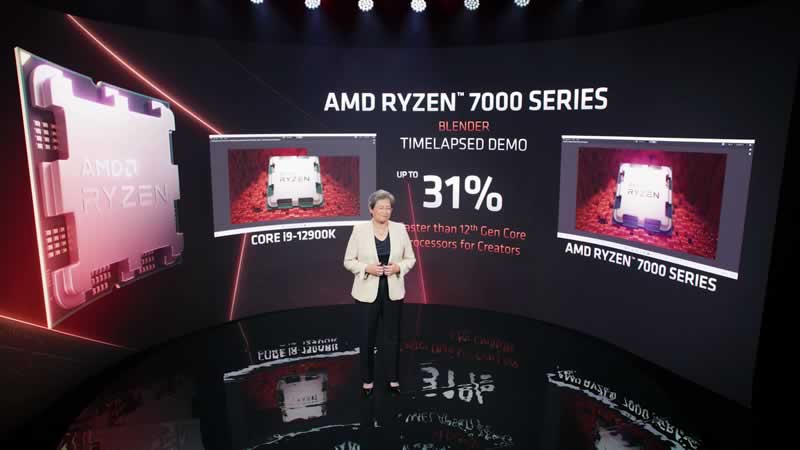 According to AMD boss Lisa Su, the Ryzen 7000 aka Raphael will appear in autumn 2022.
AM5 and Motherboards
The new AMD Socket M5 platform features a 1718-pin LGA design with support for TDP processors up to 170W and dual-channel DDR5 memory. Also, for the new power infrastructure SVI3. Compatible with Ryzen 7000 processors, it has up to 234 PCIe 5.0 slots.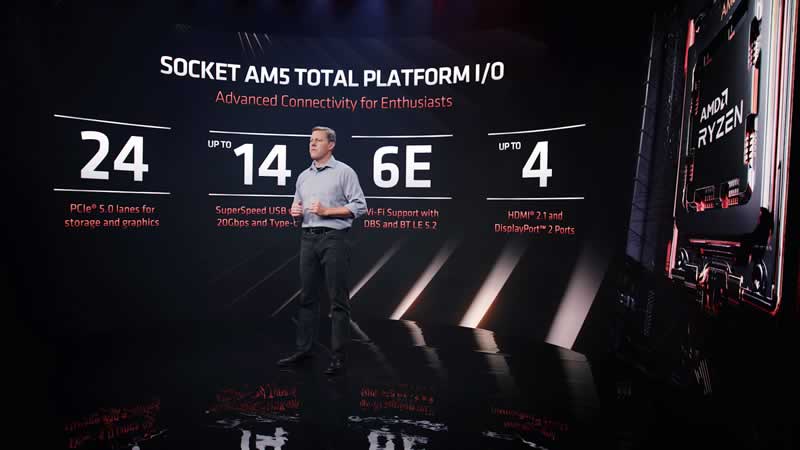 These new processors come with new motherboard chipsets. Two versions of the X670 chipset, designed for top-of-the-line boards and B650, for mid-range and low-end.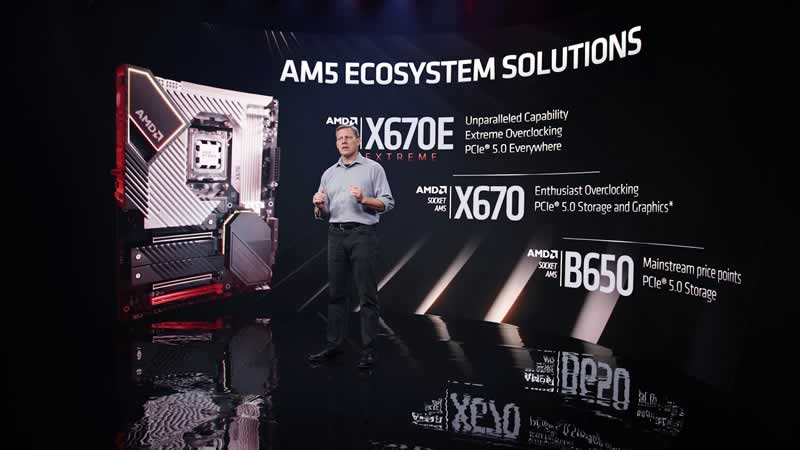 X670 Extreme, which features PCIe 5.0 support for two graphics slots and one storage slot. The second version X670 comes with PCIe 5.0 support for a storage slot with optional graphics support. And the third one B650, is designed for performance-conscious users, with support for PCIe 5.0 storage. Among the manufacturers that will launch motherboard models that will have AM5 at any of its levels are, for the moment, Asrock, Asus, Biostar, Gigabyte and MSI.
AMD Mendocino
In addition to the new Ryzen 7000, AMD has revealed more information about the "Mendocino" family — an APU with a Zen 2 core and integrated RDNA 2 graphics for notebooks in the range between $399 and $699.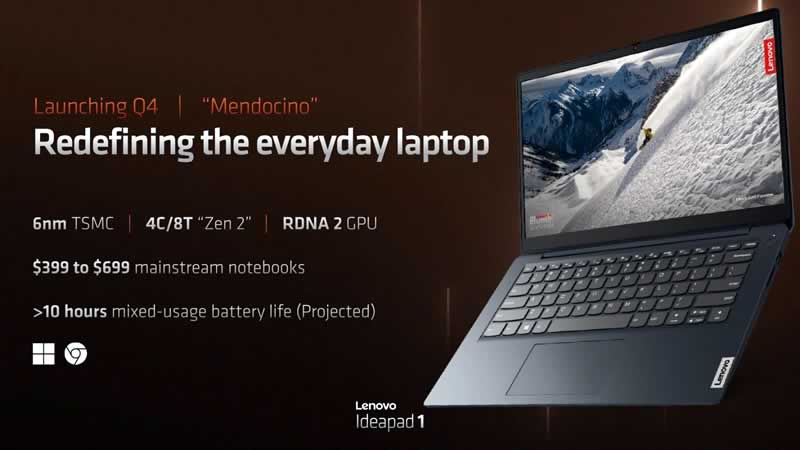 These will be developed in a 6 nm process and offer laptops with more than ten hours of battery life. Mendocino processors will arrive in the fourth quarter of 2022.