Getting iPhones for free is a dream to come true. This popular device can be yours without any payments. But you may end up paying something along the line.
So let's see how you can navigate deals, scams, discounts, and other details for getting a free iPhone. The very fact of having such an opportunity should serve as the perfect motivation for you. Here are some options for how to get an iPhone for free or save big on a costly purchase.
1. Try Apple Mystery Boxes to Win an iPhone
A mystery box technology is known as a surprise box devoted to a specific theme or brand. It consists of several items offered for a fixed price directly on the website or at home upon delivery. The content of the box has a particular value. For example, you purchase a mystery box online for $85 and get products priced at $350. The content of the box tends to stay a surprise until complete delivery.
The most popular services on the market offer subscription boxes, physical, and even virtual ones. The most famous marketplaces with real and subscription mystery boxes include eBay and Apple Mystery Box. But if you want to make an earlier delivery, it's better to try online mystery box websites like DrakeMall and Dripdraw. Those resources make it possible for the average user to learn how to get a free iPhone, laptop, or any other expensive gadget.
2. Carrier Deals for Free iPhones
Many carriers offer special campaigns to motivate their customers. Some of them are more generous than others but they aren't completely free. For example, AT&T, Verizon, Sprint, and T-Mobile offer free iPhone promos. However, they are free when you sign a contract of up to 24 months. They're perfect if you don't pay any money in advance or spread your phone purchase for a long-term period. In addition, you'll have to cover a device activation fee that ranges between $30 and $50.
Before you learn "how can I get a free iPhone", you should do some research and check some plans that go along with your budget. These deals are well-organized for people who stay loyal to carriers.
You will also find a lot of promos like "Buy one iPhone, get one free". Or you will find a friend or a facility member to get a bonus offer like a cheaper monthly fee and other benefits.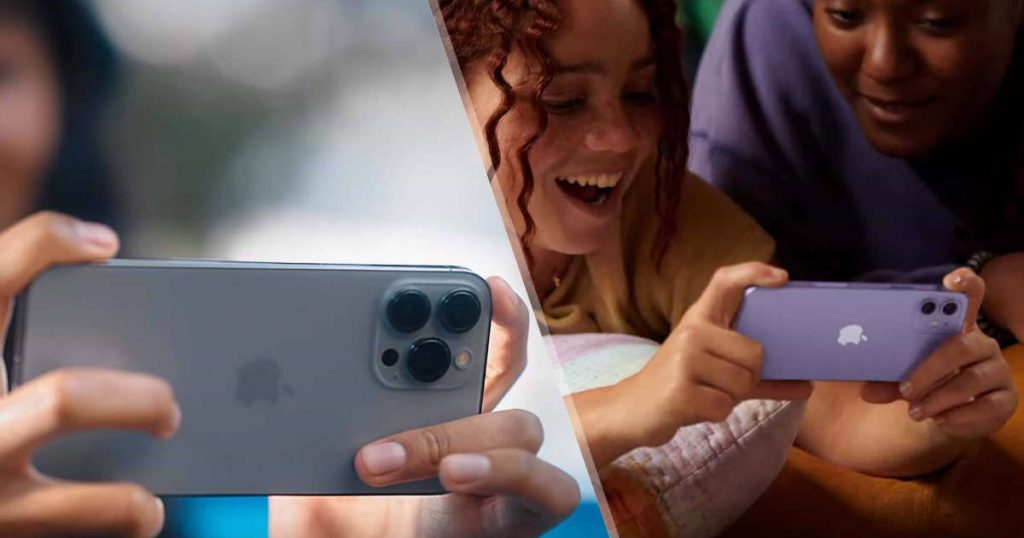 3. Store Discounts and Deals
Free iPhone with trade in is offered by many retailers like Best Buy and Walmart. These offers depend on the time of year, whether it is a holiday season, a back-to-school period, and a few other times. Look around and check the current offer such as a price match. For example, AT&T can offer the trading scenario with quite an old iPhone X and the purchase of a 128GB iPhone 13. This provides AT&T with a better opportunity to step ahead.
4. Buying Refurbished
Some options enable high flexibility. Even though you can get a free phone, it can't be highly discounted. Apart from that, you'll have an unlocked phone that is compatible with most SIM cards and carriers.
Benefiting from deals on Swappa, Gazelle, Amazon, and even Apple Mystery Box can give you some good benefits. For example, you can enjoy a range of established sellers distributing refurbished iPhones at considerable discounts. It will be hard to find great deals on this generation's iPhones. At the same time, it won't be hard to find excellent discounts on older iPhones. For example, you can buy a refurbished iPhone X from Apple for $620. You will find the same device for as little as $500 on Swappa. After all, it doesn't make any sense to overpay.
Conclusion
Now that you know how to get a new iPhone for free, you may finally try your luck. You may win an actual promo and get a free iPhone. Or you may receive one as a gift. Whichever way you go, you should avoid the risks to your security and privacy. If you find a reliable carrier, you can benefit from "free" iPhones.
Explore the available iPhone deals before you go any further. Discover it all now!