Lenovo has previewed the possibilities of future flexible screens by presenting a couple of prototypes, a smartphone and a laptop.
After a bumpy start, foldable phones are now finding their place in the market. Models like the Galaxy Z Fold 4 or the Vivo X Fold, or Oppo Find N demonstrate the possibilities of flexible screens.
But that's just the beginning. It is extremely likely that folding phones will not remain long on the market and will be replaced by rollable smartphones. That's what Lenovo believes — they've already demonstrated how this technology works.
Lenovo Rollable Smartphone
President Luca Rossi chose to display a working roll-up smartphone prototype at Lenovo Tech World, the manufacturer's biggest event of the year. It is not a commercial product, and more work needs to be done, but what it shows has a lot of potential.
Lenovo rollable smartphone has a flexible OLED screen that adjusts in size based on the environment or what we're doing. For example, while in our pocket or if we only want to look at something briefly, the mobile phone has a smaller structure that is easier to operate with one hand; Curiously, it is a square mobile, something that we have not seen for years.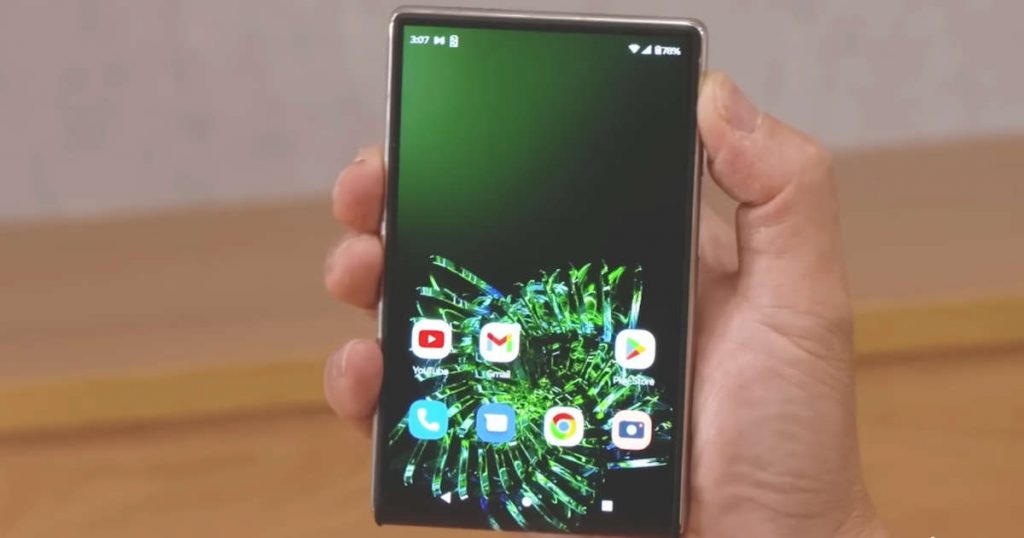 The interesting thing, of course, comes when we need a larger screen — in that case, the mobile can be expanded, unrolling the screen to gain more screen area. When in this mode, it behaves more like a standard smartphone — it's a little louder than normal, which is ideal for watching movies.
Moreover, Rossi predicts that the mobile will be able to change size automatically based on what we are doing. For example, if we want to watch a movie, we will be interested in a larger screen, but this does not have to be the case all of the time. If we are on a call or some other purpose that doesn't require the large screen, it will roll in the screen and make it smaller.
In addition to the rollable mobile, Lenovo has briefly demonstrated a rollable screen laptop, which is an intriguing notion. Normally, it seems to be a standard screen, but we can make it much taller if we like — this is ideal for working with papers or websites or watching movies on a larger screen.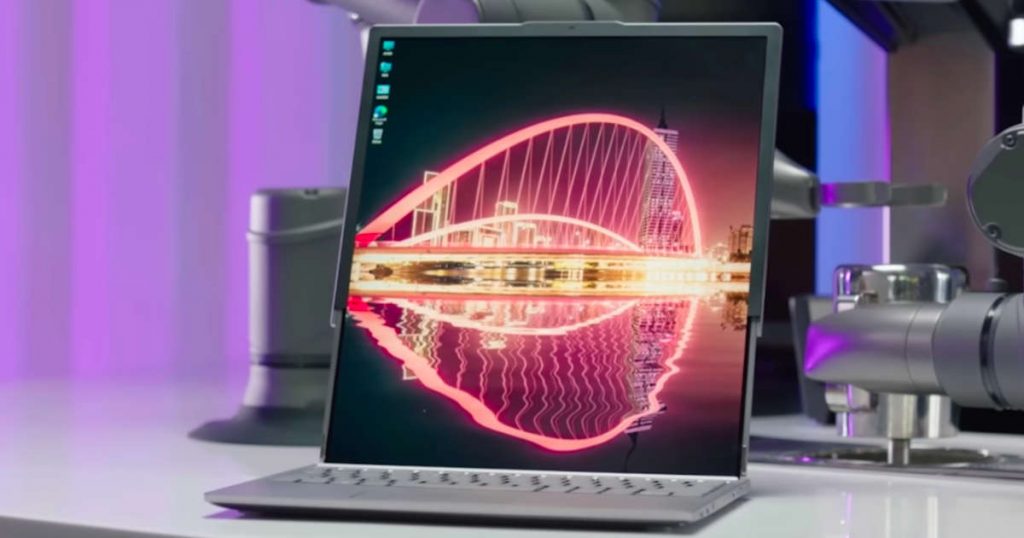 These are currently only prototypes and may not make it to market. If they do, they will almost certainly be modified than shown as prototypes. It's best to stick with the basic idea of ​​how rollable devices can enhance the experience.