Managed Service Provider or MSP refers to third-party entities that monitor, support, and enhance a business's information technology (IT) needs. These firms can help ensure that companies experience smooth operations and proper compliance to various industry regulations.
One of the most crucial MSP activities involves proper data storage, handling, and sharing, being that cybercriminals are always out to target businesses, no matter the size. Compliance with the industry and government data privacy rules is crucial for businesses. Without proactive measures, organizations can't survive in the highly competitive business sector.
In this article, you'll find out more about how MSPs can help organizations make their data protection protocols compliant and effortless.
How MSPs Can Help Businesses
MSPs offer a wide range of IT managed services to various clients across all sectors. As such, businesses can hire these companies whether they have an in-house IT team or a single employee to perform system maintenance, upgrading, and troubleshooting.
Hiring the right MSP can help your organization comply with specific and general data handling and protection regulations. Below are the core activities that make concurrence to rules a breeze:
1. Technical Support And Monitoring 
One of the critical activities in IT data compliance is robust technical support and monitoring. Unlike your in-house office staff, outsourced IT firms are responsible for monitoring your systems 24 hours a day, seven days a week. Round-the-clock monitoring ensures any attempts at stealing data will be addressed appropriately at any time.
Similarly, active technical support can take some workload off you or your IT team. As you may already know, IT problems can happen to anyone, despite a solid IT infrastructure. When this happens, your company can experience downtimes which not only reduce profitability but can be exploited by hackers to gain unauthorized access to your business data too.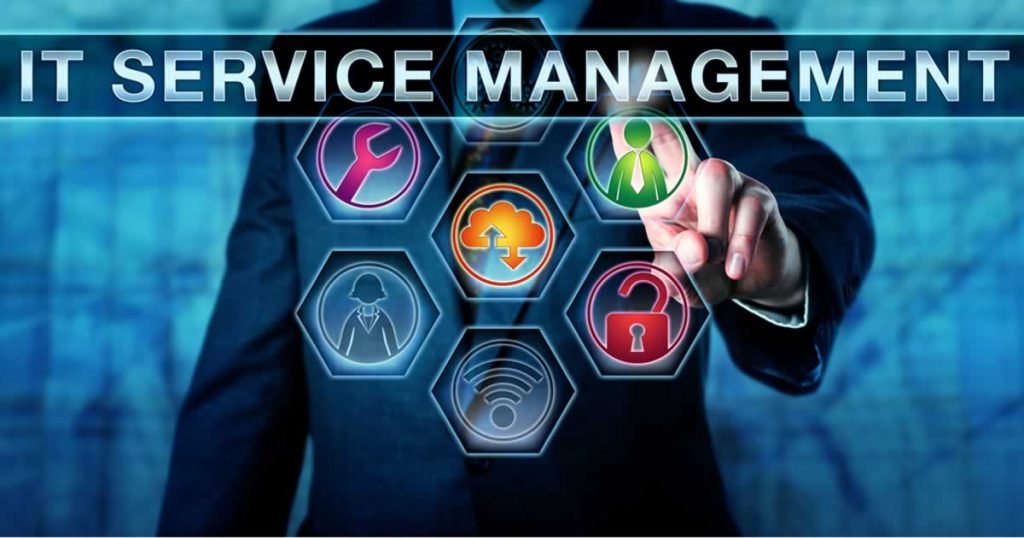 2. Compliance Management 
All industries and government offices need to reinforce cybersecurity to ensure their valuable data are protected at all times. Some industries, however, are more vulnerable than most. For instance, retail stores that process payments, the Health Insurance Portability and Accountability Act (HIPAA) that handles sensitive data, and the banking industry need to perform extra measures to protect their data. Failure to comply with specific industry and government regulations can be a costly mistake.
As professionals, MSPs are fully aware of the various industry and government compliance requirements applicable to your organization. Whether you need to upgrade your systems or maximize your current IT setup, an MSP can provide valuable suggestions on how your business systems can align with the standards.
Additionally, in strengthening your system's security, businesses must upgrade hardware and software tools to minimize the risk. That said, an outsourced IT company takes charge of ensuring that your software is updated and your networks and servers are secured.
3. Data Storage And Management 
Outsourced IT firms can provide multiple services to ensure that your data remains secure and hack-proof. For instance, MSPs ensure that your valuable data is backed up regularly so you can quickly recover them when the inevitable happens—for example, system failures, natural disasters, and a successful hacking attempt.
With the help of MSPs, your business can reduce downtimes and make data recovery faster, helping your business improve resiliency.
Besides backups, a third-party IT firm can recommend the ideal setup to store your data inside and outside office premises. At the same time, a small business can manage a cloud-based storage option on its own. An MSP can help you with the transfer and necessary amendments.
4. Cloud Data Management And Security
Whichever cloud data setup your business wishes to implement, you'll likely need an IT firm to help you with proper cloud data management. This crucial undertaking ensures that your business organization retains all business data in all settings.
Additionally, an MSP helps ensure cloud security because of its familiarity with the policies, procedures, and steps required for optimal protection, including under authentication and security configurations.
5. Periodic Risk Assessment Activities 
According to recent IBM Security research, the average cost for a data breach is pegged at a whopping USD$4.24 million, representing an increase of almost 10% from its pre-pandemic level. When a data breach happens, businesses not only have to deal with pricey settlements but the potential loss of their client base too. Customers are like to shun away from your company for lack of trust.
As a proactive measure, IT companies will perform an initial risk evaluation to discover your system's weaknesses and vulnerabilities. Without knowing these issues, you won't determine how you can address them.
Final Words
Because cyber hackers have become more sophisticated in their activities, businesses must level up their security and proactive measures to evade data breaches and cyberattacks. An MSP can proactively detect and deter any attempts.
Hiring a reputable MSP can provide your business with multiple benefits, including monitoring, maintenance, regulations compliance, and periodic risk assessments to ensure proper data management.
With the right business partner, business executives can grow their business.