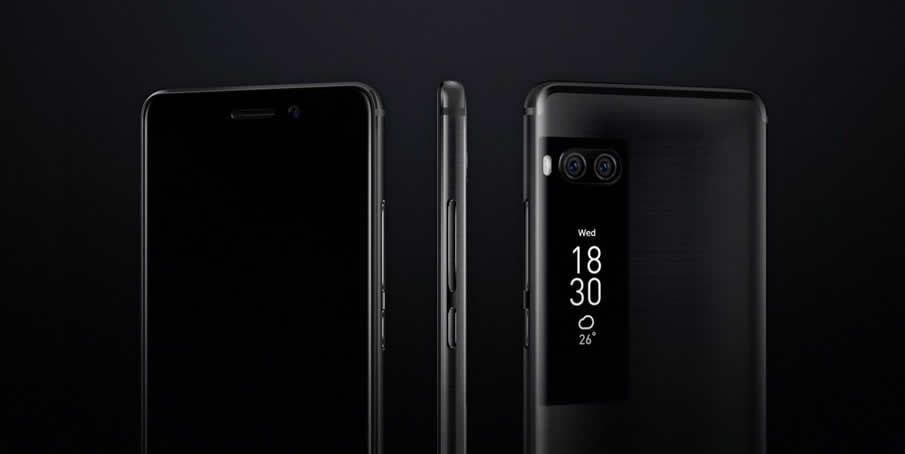 Smartphones with two faces and two eyes — it's what new Meizu phones looks like.
Chinese consumer electronics company, Meizu after previewing the devices early in July has finally announced its new flagship Android smartphones — Pro 7 And Pro 7 Plus.
The notable feature of the flagship duo is its 1.9-inch Super AMOLED display on the back, which can be used to display notifications, control the music player, and even snap selfies with the main camera.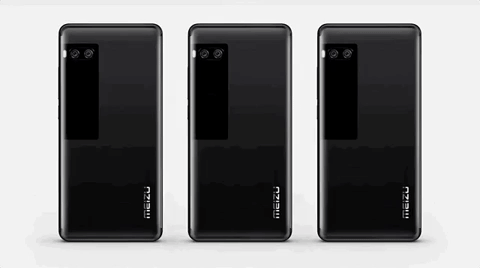 Although it's not the first time we've seen a phone with a secondary screen. LG V-series and HTC Ultra offers a dual-display like Meizu Pro 7 And Pro 7 Plus.
Apart from dual-display, Meizu Pro 7 And Pro 7 Plus equipped with decent hardware. Meizu Pro 7 comes with 5.2-inch Full HD Super AMOLED display, 4GB of RAM, 64GB of storage, and runs off an Helio P25 processor. While the Pro 7 Plus offers at 5.7-inches with QHD resolution, also using AMOLED technologies, 6GB of RAM, an Helio P30 processor, and a choice of 64GB or 128GB of storage.
In power category, Pro 7 has a 3000mAh battery, while the Pro 7 Plus offers a slightly larger 3500mAh battery. Both phones support Meizu's mCharge technology for faster charging.
Another interesting feature of the flagship duos — Sony's dual-camera setup on the back with two 12-megapixel sensors, as well as a 16-megapixel front-facing camera. Both smartphones feature the latest version of Flyme OS, based on Android 7.0 Nougat. Also, Meizu Pro 7 Plus will come in black, matte black, silver, and gold color options. Meizu Pro 7, on the other hand, will come in black, gold and red.
Both Meizu Pro 7 and Pro 7 Plus will go on sale in China on August 5. While the former device will cost $430 ( or approx Rs 27,569), the latter device will set you back by $530 ( or approx Rs 33,981). Meizu is currently selling its devices in India, but there's no information when these devices will be made available.